Miley Cyrus isn't exactly known for conservative dressing, but even by her standards, this ensemble is pretty out there.
The 'Wrecking Ball' singer took to the stage at the Miami Art Basel show on Thursday night, sporting little more than a pair of sparkly, see-through leggings and a teeny mankini-type garment.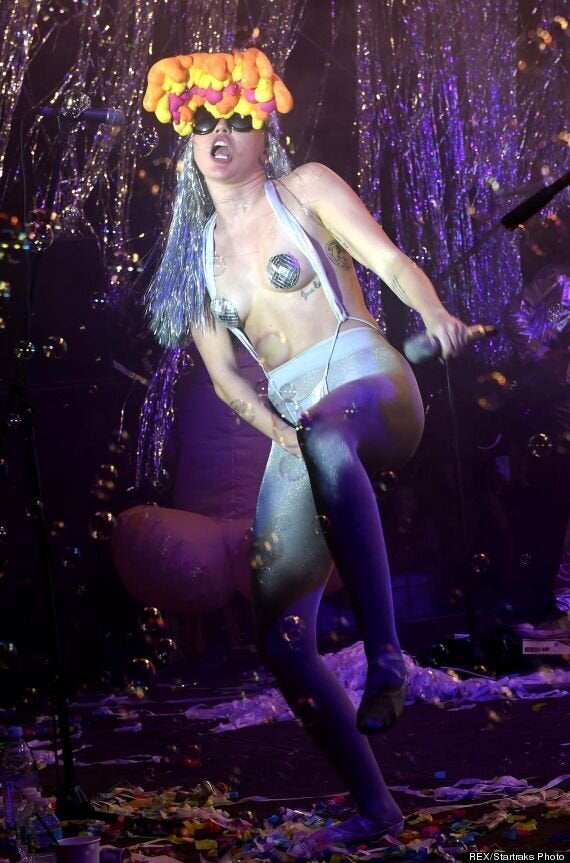 Miley also donned a silver wig for the gig, during which she worked her way through a number of covers with The Flaming Lips' Wayne Coyne.
The Beatles' 'Lucy In The Sky With Diamonds' and 'A Day In The Life' both made it onto the setlist, along with 'A Boy Named Sue', originally sung by Johnny Cash and Led Zeppelin's 'Since I've Been Loving You'.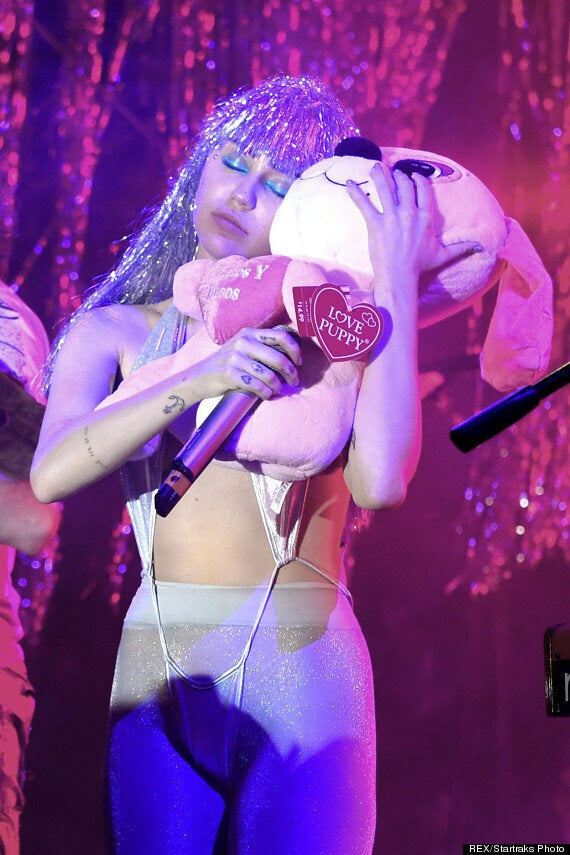 Miley has an emotional moment
Miley and Wayne were joined on stage by a number of dancers, who were sporting inflatable costumes that are normally reserved for dodgy stag-dos.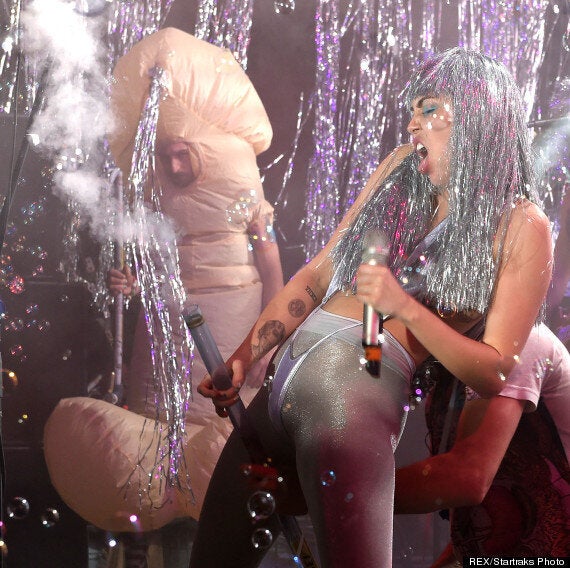 Just another day in the life of Miley...
Naturally, their gig included a few strange twists and turns, and at one point, the pair sang while wearing a giant rainbow costume.
No, we have no idea why either.
See more pics from Miley's performance below...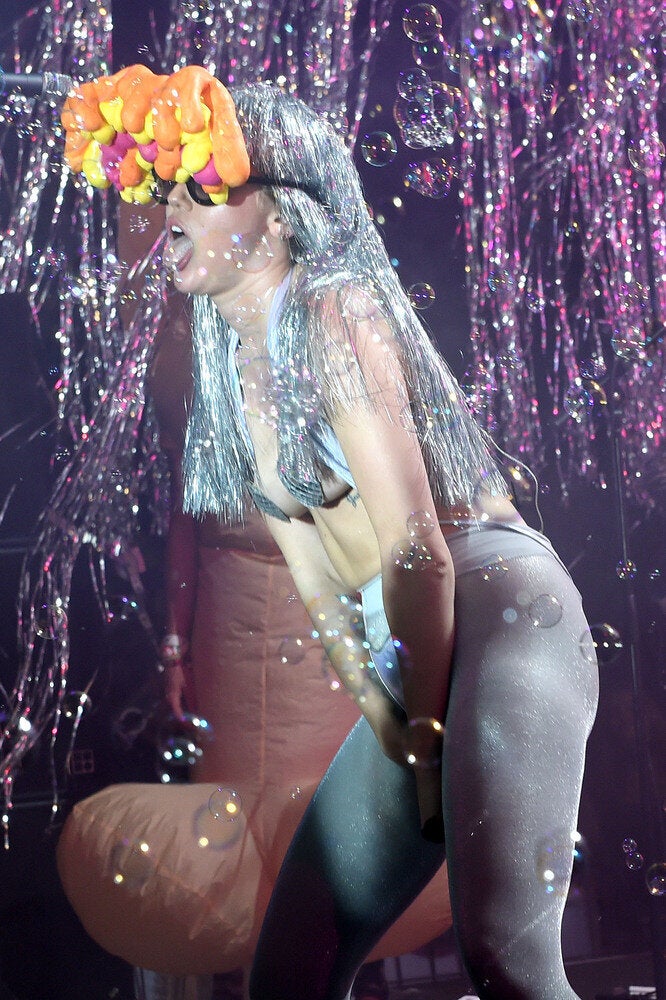 Miley Cyrus at Art Basel
Popular in the Community