Apple's digital store iTunes has announced its biggest selling apps of the year, with Facebook and popular sandbox game Minecraft both topping best seller charts from the App Store.
1- Minecraft - Pocket Edition
2 - 7 Minute Workout Challenge
4 - Sleep Cycle alarm clock
5 - Football Manager Handheld 2014
7 - Fantasy Premier League 2014/15 - Official App
Facebook's dedicated chat app, Facebook Messenger, was the most downloaded free app for iPhones in 2014, ahead of other social networking apps WhatsApp, Snapchat and Instagram. The official Facebook app was also fourth in the list. Dating app Tinder was in tenth place.
Minecraft, the game where players can build their own world from scratch using the game's signature blocks, was the most popular paid-for app for both iPhone and iPad, beating 7 Minute Workout challenge on iPhone, and Football Manager Handheld 2014 on iPad. The mobile version of classic console title Grand Theft Auto: San Andreas and puzzle game Cut The Rope 2 also made the top 10 on both iPad and iPhone.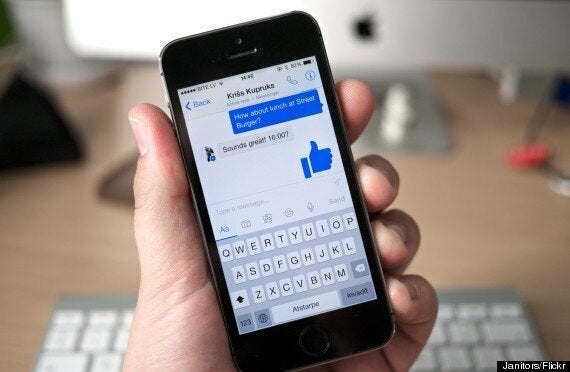 In-app purchases - where users can pay to unlock extra features - are also a large part of the App Store, and both iPhone and iPad lists have a top two of Clash Of Clans and Candy Crush Saga, the seminally popular war and puzzle games. Clash Of Clans leads the way on iPad, with Candy Crush grossing more on iPhone. Both featured on the list last year too. Kim Kardashian's self-titled Hollywood game also made the top 10, reaching eighth place.
Apple's flagship tablet, the iPad, was most commonly used for communicating and streaming video, according to the charts, with the top two free downloads on iPad being video-calling service Skype and Facebook Messenger. These were followed by subscription video-streaming service Netflix in third and YouTube in fourth. Microsoft only made the mobile version of Word free to all in November, but the app still managed to reach fifth in the free iPad apps list.
Apple also handed out their own editorial awards for their pick of the apps of the year, with Replay Video Editor named iPhone app of the year. The app was shown off on-stage during Apple's iPad event in October, and has now scooped the top iPhone prize. iPhone game of the year was puzzle title Threes!, where players have to add and match numbers in order to get a high score.
Pixelmator was named Apple's iPad app of the year having made the jump to mobile this year after previously only being available on desktop. The best iPad game was Monument Valley, from British-based developers ustwo, who also recently picked up an Apple design award for their work on the game.
Popular in the Community