It's been just two short years since a three-piece band, known then as Triple J, joined forces with a solo artist called George Shelley, forming Union J. Fast-forward through the 'X Factor' live shows, a string of top five singles and a band of ever-growing loyal fans, and they're still going strong. Not bad for a group who finished in fourth place, eh?
We caught up with Josh and JJ shortly before their performance on 'The X Factor' last month, where they admitted that they were looking forward to the release of their sophomore album, which they felt represented them as artists better than their debut.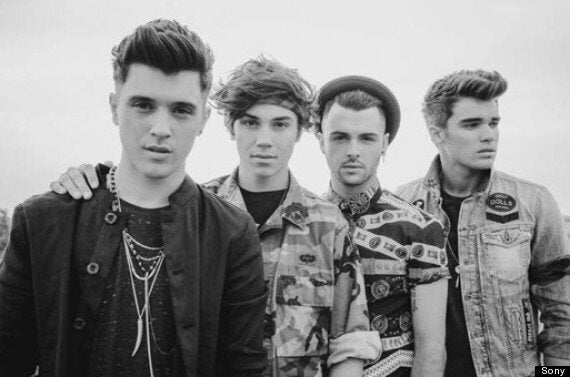 "Obviously we really loved our last album," JJ told us, "But this one, I think, is much more Union J, and we're hoping that it'll appeal to more of a wider audience.
"We've got some ballads on there, some strong ballads, and then we've some more of the fun, happy songs as well."
Among those ballads is 'You Got It All', the title track from their new release, which shot up the iTunes chart after they performed it on 'The X Factor', peaking at number two.
Speaking about the track, JJ said: "It's sort of going back to what we did when we were contestants on 'The X Factor'.
"That was when people used to comment on how strong our voices were, so we wanted to make sure that on the next song that we released, it showed our voices off to what we could do. And we feel like 'You Got It All' is perfect for the direction, going forward, and perfect to show our voices off."
A version of the song featuring The Vamps is also available, with the two bands about to join forces for a tour in the new year.
Two boybands on the road together conjures up a certain image of general chaos, which Josh reckons anyone coming to their shows in April next year should expect, joking: "Eight boys all in their early twenties and teens - well, apart from JJ! It's going to be a great laugh and we can't wait for it!"
Having become household names thanks to 'The X Factor', we naturally wanted to hear what they had to say about some of this year's stand-out contestants, including Stevi Ritchie, who was one of the most-discussed singers in this year's series… though perhaps not for the right reasons.
Josh confessed that he had been a fan of Stevi, despite the fact there was "no doubt" he wasn't the strongest vocalist in the competition, but did praise the fact he was a "gentleman", saying: "There aren't many of those in this industry. So when you meet someone who is so lovely and so humble it's refreshing. Fair play to him - he's a performer."
The boys were also full of praise for Stereo Kicks, the eight-piece boyband experiment eliminated from the competition a few weeks ago, although Josh admitted that being in a group with that many members wasn't without its downfalls.
"One thing I will say," he explained, "Whenever we have a morning shoot, we get 'glam time' beforehand - so we get ready, clothes, hair, everything. And we always take about two hours.
"So if there were eight of them, thinking about it, if they were to do 'Daybreak' or 'Good Morning Britain', they'd have to start getting ready at about 2am! I'd be like, 'see you later, mate, I'm having a lie-in!'"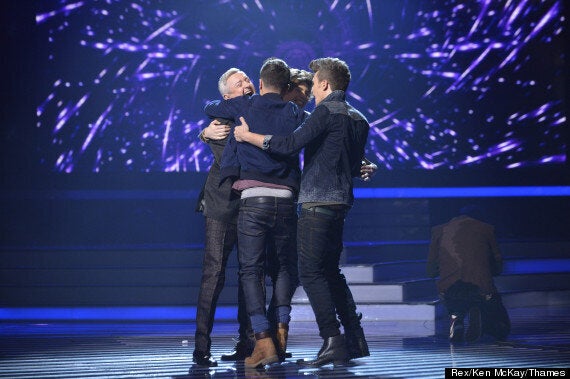 The boys and Louis Walsh during their time on 'X Factor'
As well as the contestants, the boys revealed they were looking forward to catching up with their "fifth member", Louis Walsh, their former 'X Factor' mentor, when they performed on the show.
Josh was insistent that there's another side to Louis that some viewers may have missed out on, claiming: "We love Louis. And he knows the show inside out, he's been there for 11 years now, so he knows the show inside out. He's a genius, he's a clever guy."
However, he went on to say that if they were auditioning for the show this year, they'd like to be in Simon's category, claiming you just need to "look at what he's done with One Direction" to see why.
One Direction, another boyband formed of solo acts on 'The X Factor', have gone on to have success all over the globe, including in America, which JJ says would be a dream come true.
He revealed: "I think to crack America, I think that's everyone's dream in the music industry, every artist's dream is to crack America.
"If you look at how many states there are in America... if you can crack that then it's amazing. Working on this album we went over to America, over to LA and we fell in love with the place, so hopefully one day we can go over there and crack it, and it would be incredible."
Josh then joked: "I would give anything to join One Direction - just for a quick holiday!"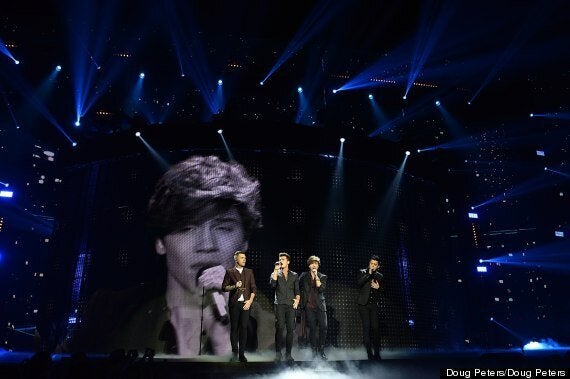 Union J performing at the Capital FM Jingle Bell Ball
Like 1D, Union J have their own unique and loyal army of fans, with one in particular making an impression on Josh.
"I remember this girl chased us, with her friends, for about a mile down the road," he recalled, "She was keeping up, because we kept stopping at traffic lights, but she ran about a mile! I thought it was a great effort, personally.
"Do you know what, though? Anyone who supports us is special to us, and sometimes the crazy ones are the ones that we remember and that we love."
We're predicting a sudden rush on running shoes in the Union J fan community…
'You Got It All - The Album' is released on 8 December.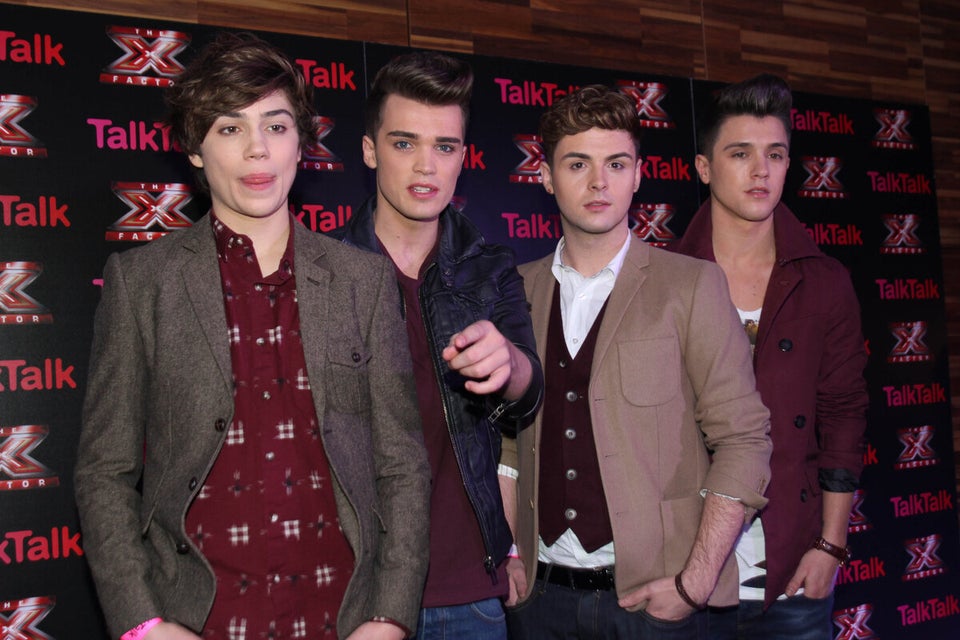 Union J
Related