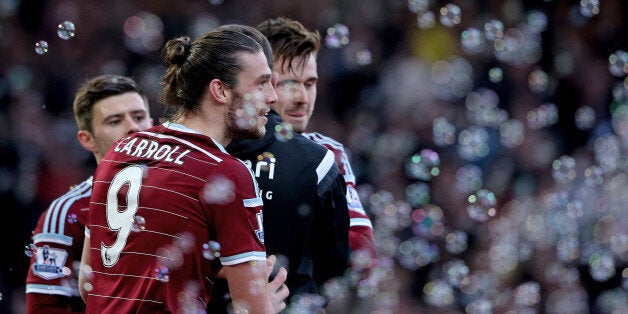 Chelsea currently top the table, nine points ahead of the Irons who sit in fourth place.
Manager Sam Allardyce quickly piped up, advising Carroll not to get complacent about being so high in the rankings.
Allardyce warned that the injury prone forward shouldn't let his two goals against Swansea go to his head.
Big Sam wasn't the only one to criticise the England player - most of the internet felt the need to join in too.