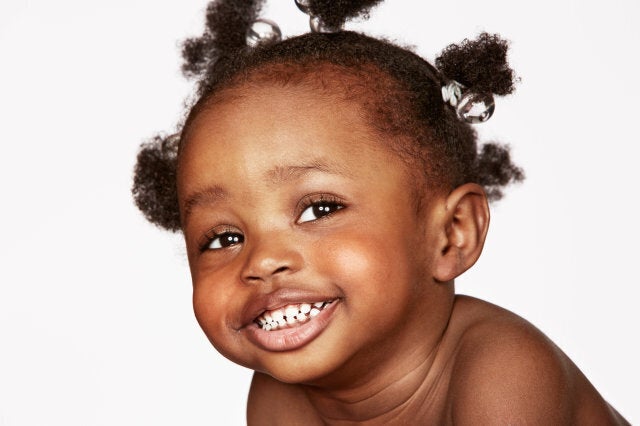 If you thought some of the names parents give their babies today are a little on the unusual side (Harper Seven, Blue Ivy, Buzz Michaelengo, Bear, Jett Riviera, to name but five) what do you imagine such imaginatively named children might call their own offspring?Well, according to a new report, our grandchildren's names could be even more exotic as parents of the future look to outdo their parents in the creativity stakes.
Pamela Satran, from the website Nameberry.com, believes that the world map will be a major source of inspiration for parents in the next baby-naming 'style wave' - with nature-inspired names such as Everest, Beach, Nile and Oceana preferred as choices for our children's children.
In fact, this week, boy's name Beach – 'perfect for parents who relish sun, sand, and surf' - leapt 60 per cent in popularity. And the unisex name Everest was up by nine per cent for girls.
Pamela told ABC News: "There's a growth in the popularity of 'place' names. Place names that are popular today, like Savannah and Dakota, are paving the way to more adventurous place names in years to come." Also predicted to be popular down the line are names from ancient cultures. For example, Nero and Apollo for boys and Minerva for girls. Ever the trend setter Gwen Stefani has named her third son Apollo.
Pamela said her predictions have been pretty accurate to date. In 1988 she said the name Adelaide would be popular. It has risen up the charts and in 2012 actress Katherine Heigl selected it as for the name of her second daughter.
Pamela said: "Just like fashion forecasters are looking at what's in style now and predict what will be coming up in 10 or 20 years, we do the same.
"We look at origins of names, the sounds that are attracting people and pop culture influences."
But Nameberry's predictions left commenters divided.
One wrote: "Nero? Like the emperor who 'fiddled while Rome burned"...I don't think so."
But another added: "I really love Beach/Beech. We are beach and forest lovers. I don't know if my husband would go for it, but I love names that remind me of those peaceful lovely places."
Another said: "What a pleasant surprise to see the very feminine Rowena on this list, I also love Sybella because it is frilly and yet has that quirkiness that makes it so interesting but not way out, after all there are many Bellas out there."
Another added: Willis! Yayy.. That name has gotten no love (maybe due to Different Strokes/whachu talkin bout Willis?) but I think it is very well suited to become popular."
WILL YOUR GRANDCHILDREN BE CALLED ANY OF THESE?