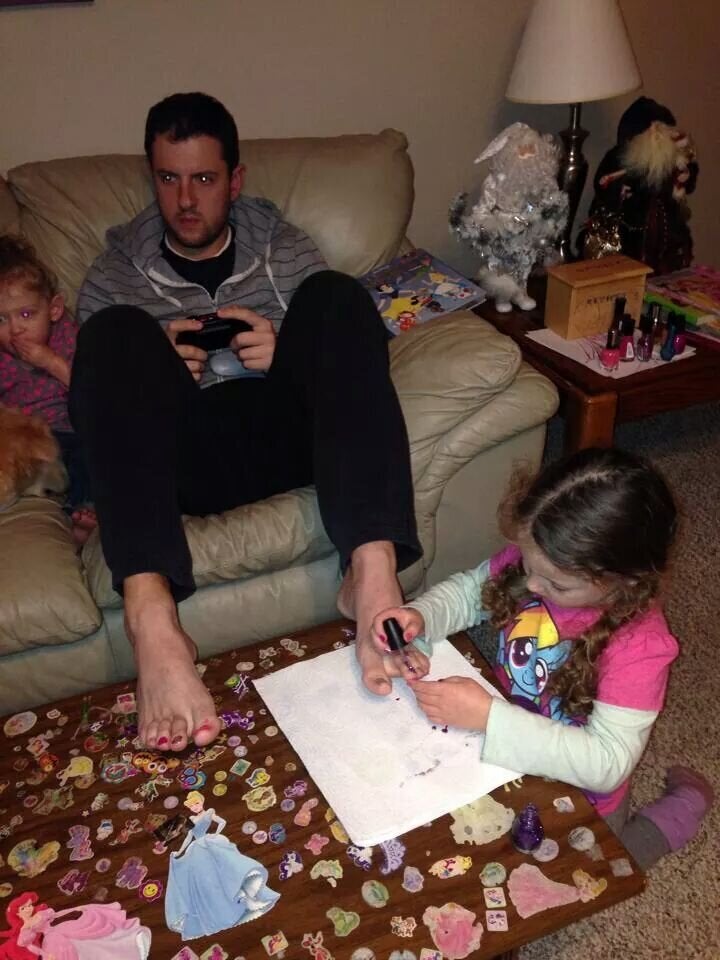 A dad has caused a storm after sharing a picture of himself playing video games while his young daughter paints his toenails!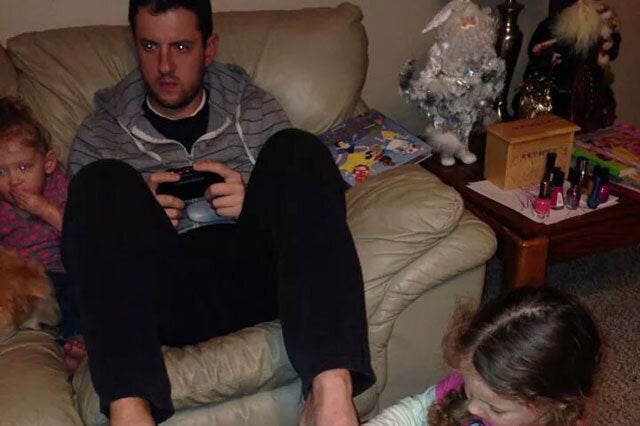 Jon Arrigo, 28, captioned the photo: "Just being a dad."
But many Reddit users didn't see the funny side and accused the father-of-two of bad parenting.
Jon posted the photo to the social sharing site on December 2 and it quickly became one of the top posts of the day, garnering nearly 2,000 comments.
In the photo, the dad, from Erie, Pennsylvania, is playing a video game, resting his feet on a table covered in stickers while his three-year-old daughter, Emilia, gives him a multi-colored pedicure. His one-year-old, Kylie, is by his side.
He told Yahoo Parenting: "I rarely post photos, but I thought this was just a funny picture that showed us all doing what we love to do.
"It really captured what a typical night looks like at our house.
"I think the picture shows what being a dad is about.
"There are no barriers like, 'Oh I can't do that because I'm a boy and you're girls.' They want to do something, we do it."
Some commenters thought the photo showed that Jon is a fun dad.
Kmccain9 wrote: "I hope so much that if/when my [significant other] and I decide to have children he's this awesome of a parent."
But others questioned why Jon was playing a video game instead of properly engaging with his daughters.
Farren246 wrote: "This looks less like multitasking and much more like an amazing ability to ignore his kids."
HyperactiveToast added: "I understand kids are infuriating at times but here it looks like they are being well behaved. Why not interact with them a little? The game will be there when they're in bed."