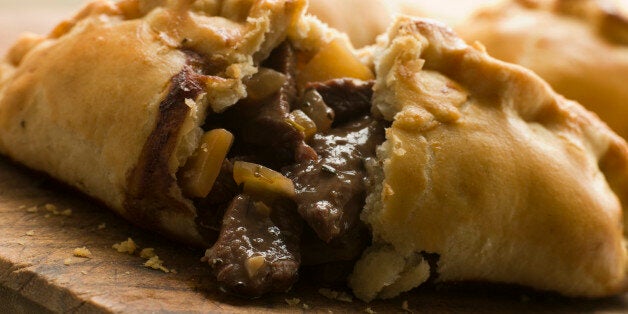 Cornish pasty lovers, rejoice!
A bakery chain has been cleared to describe itself as the "oldest Cornish pasty maker in the world" despite being unable to prove its claim that it began trading in 1860.
Warrens Bakery claims it has "served the public proudly since 1860", and adds on its website: "We are the oldest Cornish pasty producer in the world, the oldest bakery in Cornwall and one of the oldest artisan bakers in the United Kingdom."
The Advertising Standards Authority (ASA) investigated the claims after one person challenged whether they were misleading and could be substantiated.
Warrens Bakery, based in St Just, Cornwall, sent a number of documents to the ASA, apparently proving that the shop had been in existence since 1873.
The ASA said the information including photos, local history authored by the family and testimonials from workers demonstrated that the date of 1860 had been "part of the narrative and branding of the bakery for a number of years, but were not sufficient to confirm, with absolute certainty, that a bakery owned by William Harvey had been established at 8 Queen Street in 1860".
It said consumers reading the claims would believe that the bakery had a long history and those wanting a traditional pasty might therefore chose Warrens over an alternative shop.
But it said: "We noted that Warrens Bakery were able to provide evidence to show that the brand had a long and established heritage, and we understood that the bakery had been founded at least 76 years before any of their trading competitors.
"Because of that, we considered that the claims were unlikely to mislead a consumer regarding the heritage of the brand or encourage them to make a purchase that they would not have made, had they been aware that the earliest official record of the bakery that Warrens Bakery held was dated 1873, not 1860.
"Therefore, we concluded that the claims were not misleading."
The ASA ruled there was no further action necessary.