Wow. If looks could kills, eh?
This is the moment Angelina Jolie gave Sony Pictures co-chairperson Amy Pascal her very best death stare just hours after leaked emails between the movie boss and Hollywood producer Scott Rudin referred to her as a 'minimally talented spoilt brat'.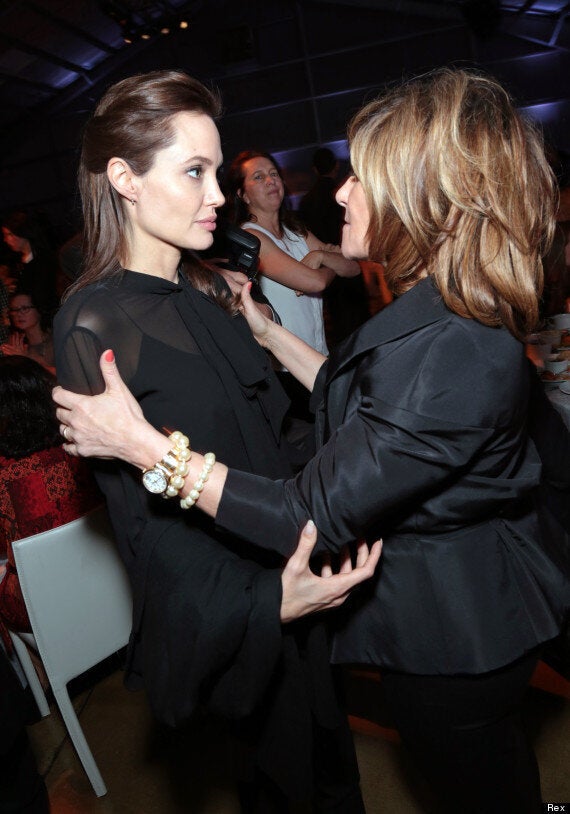 Angelina Jolie and Amy Pascal
Angelina came face-to-face with Amy at The Hollywood Reporter's Women In Entertainment Power 100 Breakfast in Hollywood on Wednesday. And no Amy, she definitely isn't up for a hug.
The leaked email threads show a series of heated exchanges between Pascal and Rudin where the pair discuss Angelina, who was apparently upset that director David Fincher had been offered to work on the the film 'Jobs', about the life of Apple founder Steve Jobs, when Jolie wanted Fincher to direct her in Cleopatra.
"YOU BETTER SHUT ANGIE DOWN BEFORE SHE MAKES IT VERY HARD FOR DAVID TO DO JOBS," Rudin wrote in an email in Feb. 2014.
Pascal, appearing to sense a threat, didn't take lightly to the tone of his email (or those capital letters, we'd guess), which is when things got really interesting.
"Do not f***ing threaten me," she wrote. "I have been asking you to engage with me on this for weeks."
Which is when Rudin loses it completely, and attacks both Pascal and Jolie.
"What the hell are you talking about? Who's threatening you? Let me remind you I brought this material to you and I can off her from it in a phone call. Don't for one second even think about trying this s*** with me.
"There is no movie of Cleopatra to be made (and how that is a bad thing given the insanity and rampaging spoiled ego of this woman and the cost of the movie is beyond me) and if you won't tell her that you do not like the script—which, let me remind you, SHE DOESN'T EITHER—this will just spin even further out into Crazyland but let me tell you I have zero appetite for the indulgence of spoiled brats and I will tell her this myself if you don't."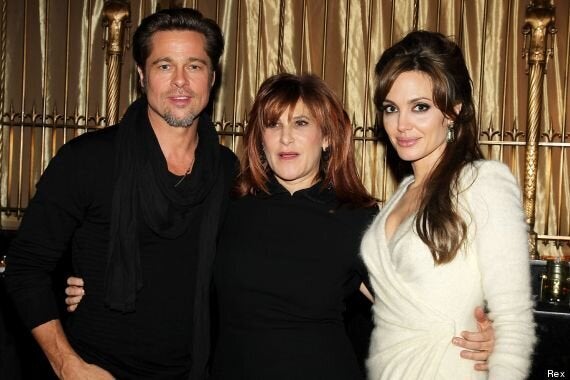 Pascal with Brad Pitt and Angelina at a previous event
Pascal has since issued an apology for the content of a different set of email exchanges with Rudin.
In those, "insensitive" jokes about President Barack Obama were allegedly made, suggesting that he would prefer movies featuring African-Americans themes or actors.
In a statement, Pascal acknowledged the existence of the emails but did not refer directly to their content.
"The content of my emails to Scott were insensitive and inappropriate but are not an accurate reflection of who I am," she said in the statement.
"Although this was a private communication that was stolen, I accept full responsibility for what I wrote and apologise to everyone who was offended."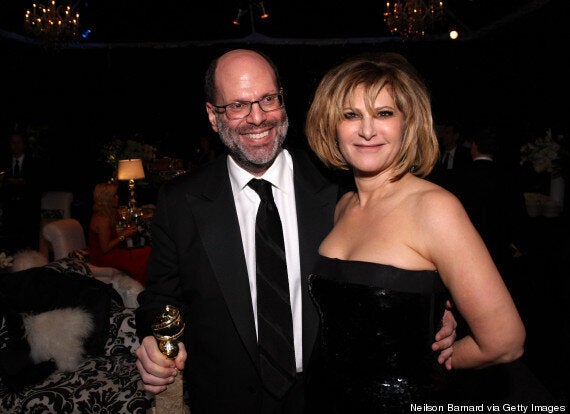 Producer Scott Rudin pictured with Amy Pascal
Rudin also apologised for his conduct in a statement.
"Private emails between friends and colleagues written in haste and without much thought or sensitivity, even when the content of them is meant to be in jest, can result in offense where none was intended," he said.
"I made a series of remarks that were meant only to be funny, but in the cold light of day, they are in fact thoughtless and insensitive - and not funny at all. To anybody I've offended, I'm profoundly and deeply sorry, and I regret and apologise for any injury they might have caused."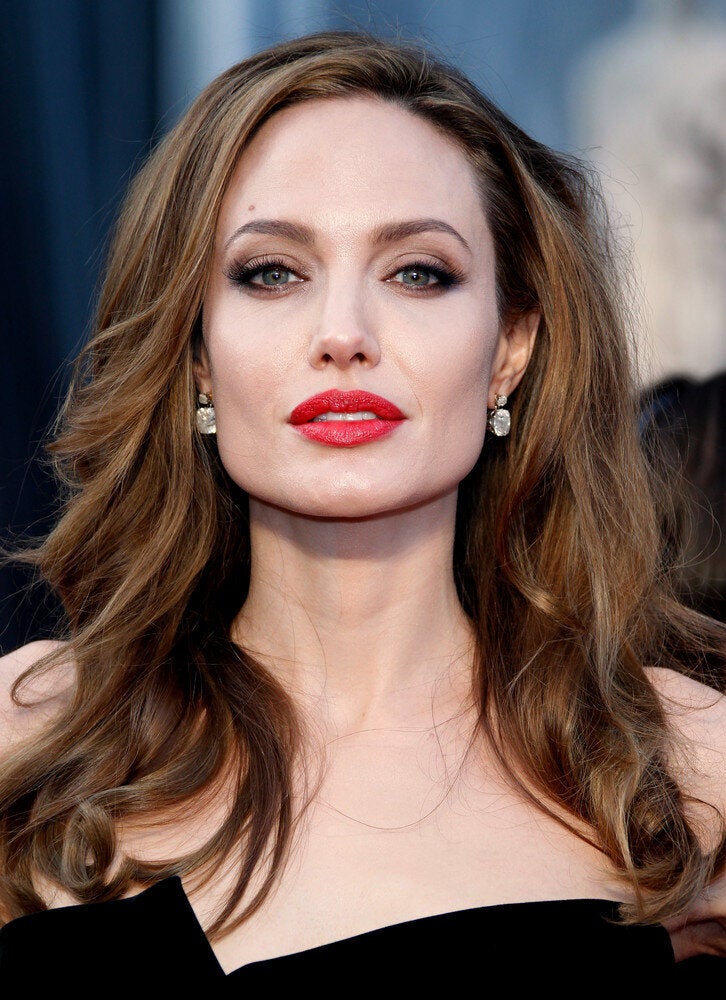 The Beautiful Angelina Jolie