Kourtney Kardashian and Scott Disick have welcomed a new arrival into their family, a baby son.
The reality star gave birth to her third child on Sunday, on what happened to also be her eldest son Mason's fifth birthday. The couple also have a two-year-old daughter, Penelope.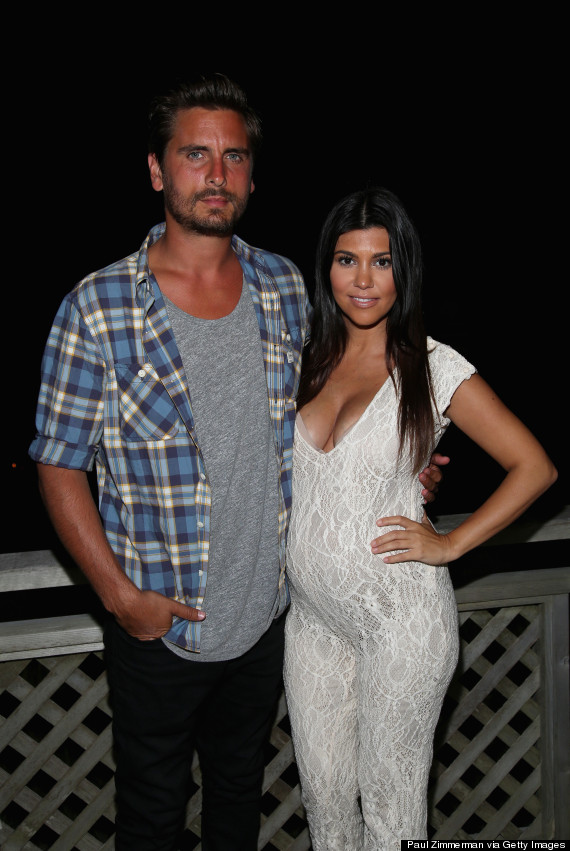 Kourtney Kardashian and Scott Disick
An excited source told E! News that Kourtney's famous family was "freaking out with joy", while branding the fact that both of her sons share the same birthday an "amazing coincidence".
We'll see how amazing it still is in a few years when they're both fighting over that last slice of cake, shall we?
Kourtney confirmed the news back in June that she was pregnant with her third child, later documenting her pregnancy on the reality show she stars in with her sisters, 'Keeping Up With The Kardashians', as she did with her previous pregnancies.
She recently did a nude photo-shoot for DuJour magazine, where she admitted that she felt "at her best" when she was pregnant, adding: "This time I'm more tired than I was the other times. I think it's because I'm always running around and working on different things.
"But I feel comfortable with how I look and feel. I find a pregnant body to be beautiful and an incredible reminder of what a woman's body is made to do."
A name for the newborn is yet to be announced, but given that her sister Kim Kardashian named her baby daughter North West, she has some big shoes to fill...
LIKE US ON FACEBOOK | FOLLOW US ON TWITTER