The United States military launched its largest spy satellite on the Eastern Coast on Friday amidst a media blackout which left Los Angeles residents confused after the sky was lit up by the launch.
The ultra-secretive NROL-35 mission is the single largest spy launch that has been accomplished on the Western Coast using a massive Atlas V rocket which developed around 2 million pounds of thrust during takeoff.
Taking off at around 7:19pm from Vandenberg Air Force Base the launch was seen by enthusiasts and local residents as the sheer size of the rocket lit up the surrounding night sky.
NROL-35 is the latest rocket to be launched by the National Reconnaissance Office -- America's spy satellite organisation -- and while the contents of the spacecraft are always top-secret it's widely believed that this is the first in a new generation of spy satellites.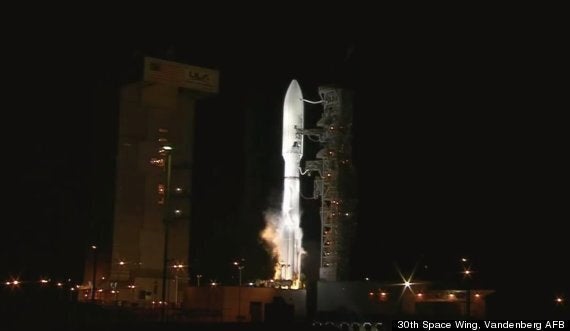 While little else is know about the capabilities of the satellite rocket enthusiasts have remarked that the modules that were launched did contain self-defence features that would protect them against incoming missile attacks.