Jennifer Aniston has ditched her bra and gone topless for her latest photoshoot.
And unless we're mistaken, that guy she's pressing her naked chest against definitely isn't her other half, Justin Theroux.
Nope, that'll be Jen's longtime friend and hairdresser Chris McMillan, the man who invented 'The Rachel', no less.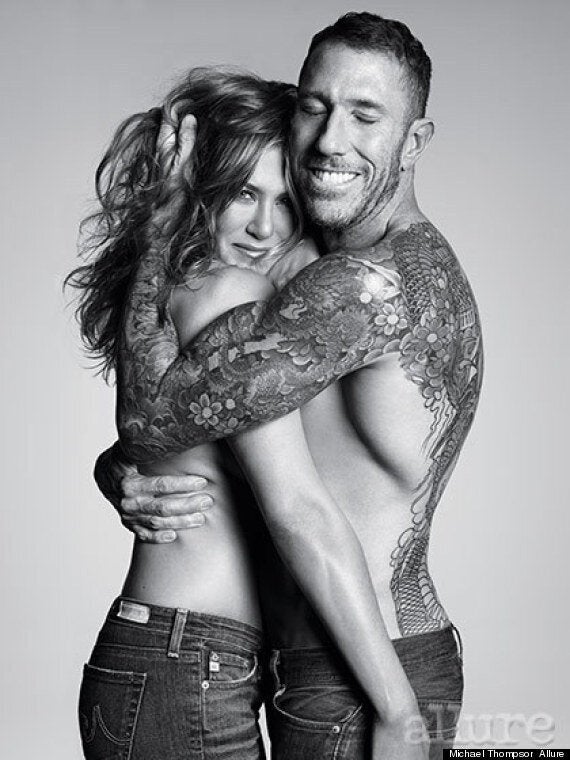 Jennifer Aniston goes topless for Allure magazine
Now that's what we call gratitude.
Wearing only jeans, Jennifer and Chris posed topless and chest-to-chest for photographer Michael Thompson for the January cover of Allure magazine.
In the accompanying interview, the 45-year-old actress opens up about the unfair pressure put on her - and women in general - to have children.
"I don't like [the pressure] that people put on me, on women - that you've failed yourself as a female because you haven't procreated. I don't think it's fair," she told the magazine.
"You may not have a child come out of your vagina, but that doesn't mean you aren't mothering — dogs, friends, friends' children. This continually is said about me: that I was so career-driven and focused on myself; that I don't want to be a mother, and how selfish that is."
Read the full interview with Jennifer in the January issue of Allure.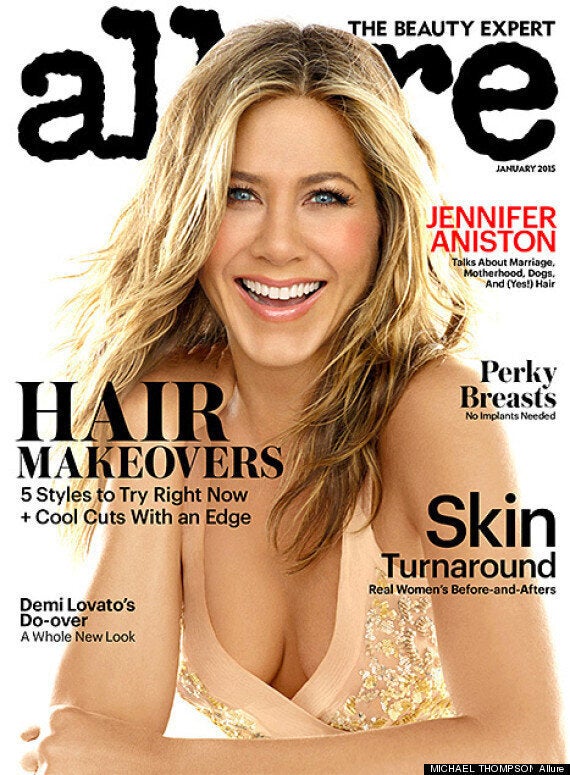 Jennifer isn't the first celeb to go topless for a magazine photoshoot...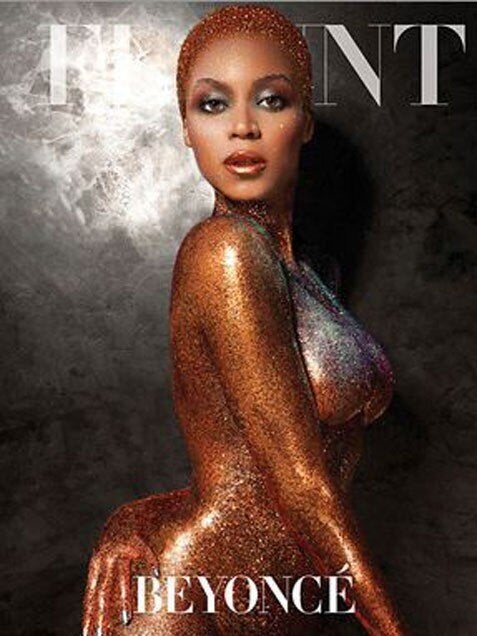 Topless Celeb Magazine Covers