As if we didn't need any more reasons to love Lauren Goodger, she's now dressed up as a Victoria's Secret angel to prove she can do it just as well as the likes of Adriana Lima and Karlie Kloss.
The Goodge strips off to a pair of giant angel wings and, well, not much else, to be honest, in a brand new photo-shoot for new! magazine, where she looks as though she's exuding confidence.
Speaking to the magazine, Lauren admits: "I love my big bum and I want it to be bigger. When I did 'Dancing On Ice' it was rock solid, but now I've stopped it's got softer again."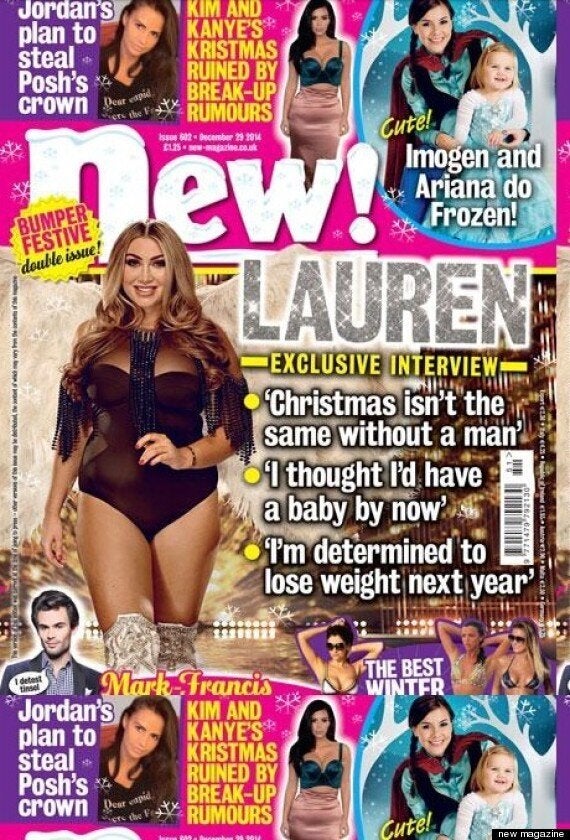 Lauren appears as a Victoria's Secret angel on the cover of new!
However, despite the fact she appears to be loving life as a Victoria's Secret angel, Lauren reveals that the photo-shoot didn't exactly fall at an ideal time, confessing: "I'm not at my best… I'm due on my period so it couldn't have come at a worse time.
"I was going to the gym [to prepare for the shoot] quite a lot this week, but then I fell ill and I've just been so busy. Last night I went to an event and had a few drinks, and I was like 'I'm not going to eat this week!' But I did. If I had more time I'd prepare more and diet for a week or so."
The former 'TOWIE' cast member goes on to discuss her plans for the new year, admitting she'd like to lose weight in 2015, joking: "I've been saying that for 10 f***ing years."
That said, it sounds like she's got no plans to give up the ol' rosé, claiming: "[Giving up alcohol] would be boring. I'm just like any other normal girl. I'm not old yet and, hopefully, once I have children, that's when I'll be over all that.
"But at the minute I love getting ready, getting done up, taking a selfie and getting drunk."
And speaking of selfies - which The Goodge has taken her fair share of in 2014 - they're another habit she won't be giving up as a New Year's Resolution, saying: "Why? Is it illegal? Is it going to harm me? It's light-hearted fun. Giving up selfies? That's just ridiculous."
Read Lauren's full interview in the latest issue of new! magazine, on sale now.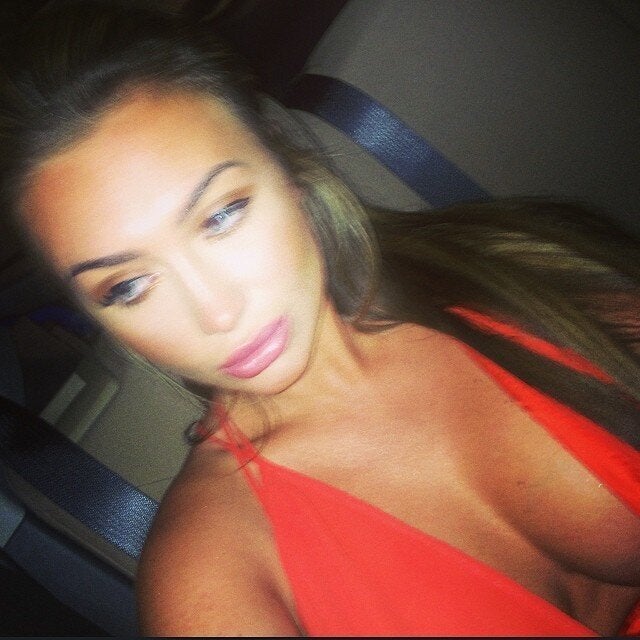 Lauren Goodger: The Only Way Is Selfies