In a bid to stop the best jobs going to the richest, Labour will limit unpaid internships to four weeks if they win the next election, after a successful lobbying campaign by Intern Aware.
The task force behind Intern Aware, the campaign for fair and paid internships, believe a four-week limit on unpaid internships will offer legal clarity and fairness and help end the placements which discriminate against disadvantaged young people.
According to the Daily Mail, the average unpaid internship lasts for three months and can cost the intern more than £930 a month in living expenses.
We spoke to four people who have carried out long unpaid internships to hear about their (very different) experiences.
Rachael Krishna graduated from King's College London this year where she studied history. As she had few contact hours, she found the time to intern (unpaid) for two days a week at an online magazine. She received a lunch allowance.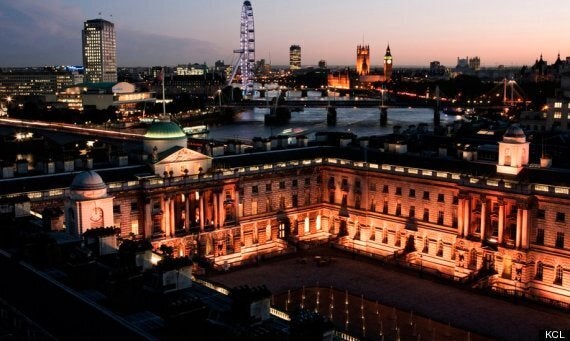 Due to few contact hours, Rachel spent two days a week interning for an online magazine during her time studying at King's College London
"I would work 9-5 for one or two days a week and write articles outside that time for the online magazine. I didn't receive any cash other than lunch but I got free tickets to gigs and went on one trip away to Austria to report on a festival.
"I had my own financial means - my student loan - to support myself. When I first started out working and writing there, I honestly wouldn't have paid myself for my work. It was a good situation for me in the sense that I could get the training and practice in writing without feeling like I had pressure to work well.
"It gave me amazing connections and allowed me to have flexibility (I could have a week off here or there to concentrate on my university work). You're always going to have to do the coffees etc as an intern but it was quite well balances - I got to a similar level as other people in the office and was alllowed to pitch my own ideas.
"I think doing the internship was probably one of the best decisions I've made but I was in a position of privilege that I could do it alongside my studies."
Rachel Clarke worked in the web department of a fashion company for seven weeks. She was paid £10 a day for travel, which just covered her train fare. She then interned at Liberty of London for four weeks (£10 a day).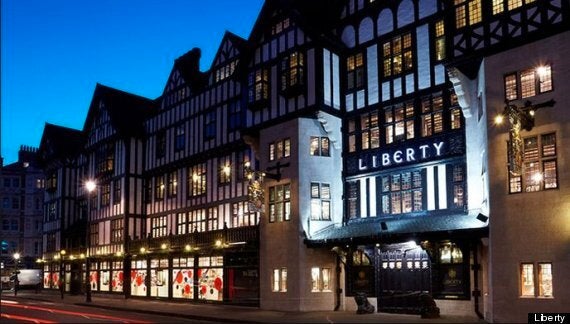 Rachel interned in the web department of Liberty of London where she was paid £10 a day
"At the time there were not many paid internships around. A lot of people I met who also interned with me were quite well off whereas I used my savings from a part time job I had at college.
"At the time, working for free seemed worth it as I learned so much and met so many people that I still keep in contact with. However, it was difficult on the money side. I don't think I will ever do an unpaid internship again; I was doing a job that someone should have been paid to do.
"All three companies treated me like an employee, however I was not being paid like the other employees. None of them ever mentioned paid work to me. They only mentioned to apply for a job with them once I left university, which by then the employees I worked with had all moved on.
"Sometimes I would work seven days a week. I'd work for free Monday to Friday in London and then back at my retail job on the weekend, just to pay for my trips to London in the week. I worked with two other unpaid interns at Liberty of London - they had graduated and worked unpaid for eight months until they were both offered a full time job with the company.
"It's just impossible to intern for free unless you have local accommodation and a lot of money."
Chayya S graduated from university last year and has spent most of her time since in unpaid internships. Earlier this year she spent five months working as a research, writer and admin intern for an executive search firm in central London. The first three months were unpaid (only lunch and travel expenses).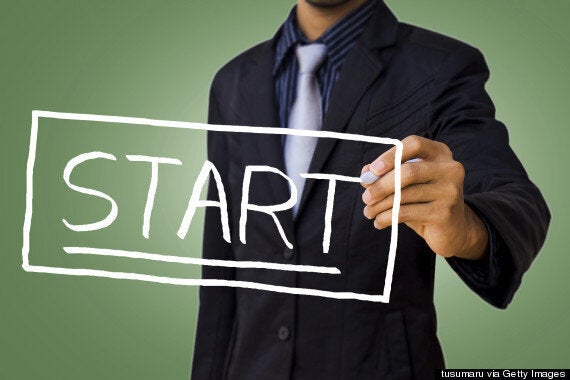 Chayya thinks it's unsurprising that more and more young people have their own start-up businesses due to the unpaid intern culture
"I was always told that 'an internship gets your foot in the door', but in hindsight it doesn't always. I think a lot of it depends on luck and being in the right place at the right time. We're told to work 40 hours a week for nothing, put in everything we have and more often than not are left without a job. It's a massive shock.
"The internship wasn't worth it because I didn't plan to and nor do I work in recruitment or executive search now. In addition, I was always out of pocket and teetering on the edge of my overdraft. What I did realise was what I definitely did not want to do as a job. Surprisingly, this gave me a lot of courage, confidence in myself and I became more assertive.
"Despite not being paid, I made sure that I learned something new everyday. My work team were great and I am very thankful that I met and worked alongside them. At times, I felt like I wasn't a proper employee because I wasn't being paid, but they would always include me in their meetings, their after work socials and really made me feel welcome.
"Not everyone has the luxury of working for free. It is no wonder that more and more young people, including myself, have their own start-up businesses to guarantee us some sort of stable work and income. Unpaid internships should not exist; everyone needs a basic salary."
Chandni Trehan worked for one of London's biggest events companies for three months unpaid (with unlimited travel and £5 lunch expenses provided). She was then offered a job at the end, after an interview.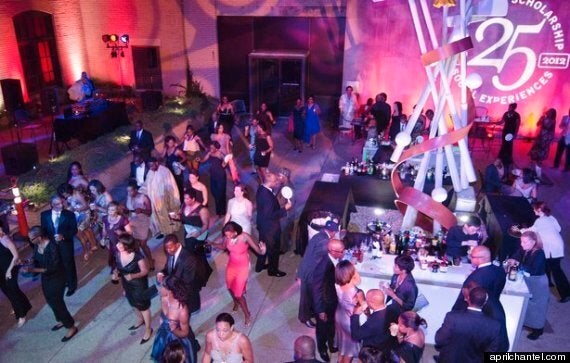 Chandni worked unpaid for one of London's biggest event companies for three months
"As I didn't have any experience in events, I knew I needed to do an internship and luckily came across this opportunity on LinkedIn. It was important for me that lunch and travel would be paid for unless I wouldn't have gone through with it.
"I received £150 in American Express gift cards every three weeks, just to make sure I was supported. At all times, they were very supportive and said if I was having any difficulties with money to come forward and let them know and they would be happy to help out.
"Working for free for so long was completely and utterly worth it. I couldn't have asked for a better introduction into the world of marketing and PR.
"I came in as a complete novice and I was supported by the team who helped me through every step, on top of actually entrusting me to help with projects, there was also a large emphasis on my learning. I felt like a proper employee of the office and I wasn't treated any differently.
"I definitely do not think unpaid internships favour richer people. If lunch and expenses are paid for then everybody can do an unpaid internship. I'd just graduated from university, I hardly had any savings but I still was able to manage. The job I have now was definitely worth the three months I wasn't paid."
Related