Smokers who are struggling to kick the habit should try "vaping", as they are more likely to stop smoking completely or, at the very least, cut down, says a new study.
Despite encouraging results from the study on electronic cigarettes, the UK and New Zealand researchers behind the Cochrane Library review say that more studies are still needed.
Electronic cigarettes work by vaporising a solution that usually contains nicotine.
The review drew on data from 662 smokers across two randomised trials, and found that about 9% of those who used electronic cigarettes were able to quit smoking by the one-year mark.
This was more than twice the rate of those using nicotine-free placebo devices.
Among people who did not quit, 36% of those smoking e-cigarettes cut down on the number of cigarettes they were smoking by half, while 28% of those using the placebo devices were able to halve their cigarette consumption.
Only one of the two trials compared nicotine patches with e-cigarettes, and found their efficacy was similar.
One of the review's authors, clinical psychology professor Peter Hajek, said his team was limited by the small number of trials already available and the sample sizes in each.
He said authorities appeared wary of e-cigarettes and that this could have slowed down research efforts.
"(For example) we are running a trial where we wanted to have three sites: one in Spain, one in the Czech Republic and one in Queen Mary (University of London), and the Spanish ethics committee put a stop to it, saying you can't give electronic cigarettes to smokers, without giving any explanation," Hajek said.
This kind of institutional "uncertainty" could help explain why research in this area had not taken off earlier, he said.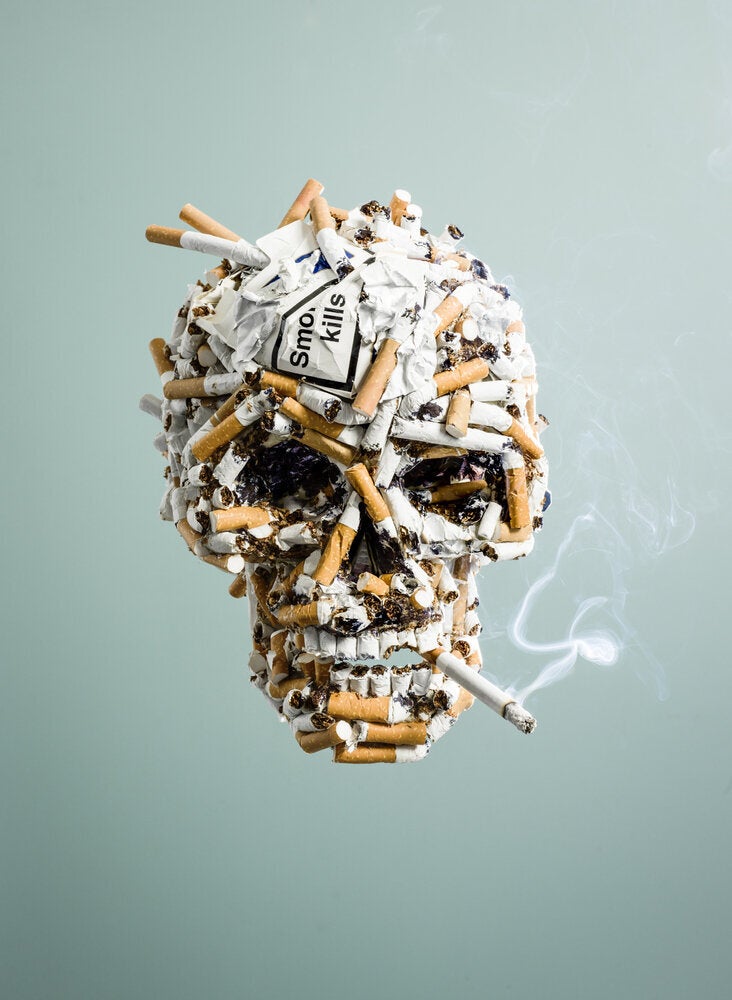 15 Undeniable Facts About Smoking
Based on what little is known about e-cigarettes, Hajek said he would support their wider use as a tool for smokers trying to quit.
"I think they should be used, but not as the first line of treatment. I think the smoker who is looking for help stopping smoking should be given treatments which have been proven clearly effective," he said.
He stressed that although the review did not suggest any serious adverse effects occurred in e-cigarette users over the short to medium term, this did not mean they were completely safe.
"There may be an element of risk in using them. But we are not comparing them with nothing, or with fresh air; we are comparing them with cigarette smoke which kills - ultimately - one in two users, and the difference in health risks would be massive," Prof Hajek said.
Deborah Arnott, chief executive of health charity Action on Smoking and Health, said the review showed e-cigarettes could play a role in helping smokers quit.
She said: "It should stimulate more research, which is just what is needed in this important area of public health which has the potential to save so many lives."
A Department of Health spokeswoman said: "More and more people are using e-cigarettes and we know they may have the potential to help smokers quit but we want to make sure they are safe and properly regulated.
"We already have a licensing system for higher strength products and we are bringing in new European rules to cover lower strength products.
"We also want to protect children and are changing the law to ban the sale of e-cigarettes to under-18s."