In this latest 'nature vs drones' video a female kangaroo is seen eyeing up the drone, presumably looking to protect the baby that's at her side.
The pilot -- drunk with confidence -- then figures he can get in close enough without getting in any danger. He was gravely mistaken.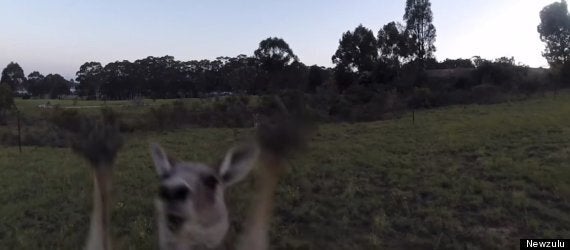 As a result the pilot is left red-faced and we're treated to the finest interpretation of the 'Rocky' freeze-frame ending we've ever seen. Good work guys.