While anyone desperate enough to buy a fake pregnancy test to make their partner to pop the question has serious relationship issues, we have to wonder at the people who actually flog them.
The tests retail for around $20 and one ad reads: "I have positive pregnancy test for those of you who need a little help holding onto your man through the holidays, shoot me a message for $20 each."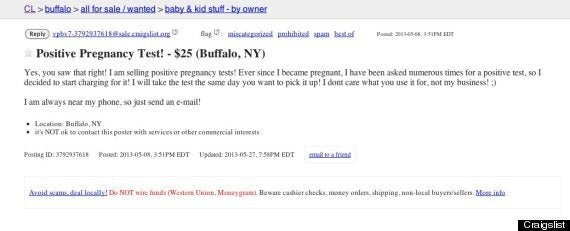 A police officer in Kansas, reported KCTV, said that if the test was used in such a way (ie, to dupe a man into committing to a relationship), it may constitute as blackmail.
Tell us what you think in the comments below...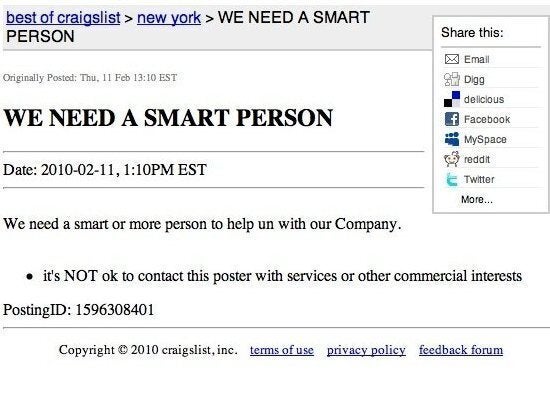 The Craziest Craigslist Ads