The reality show received just under 4,000 complaints from viewers, according to official figures released by broadcasting watchdog, Ofcom.
The majority of the complaints were about eventual winner Helen Wood, who was said by some to have bullied her fellow contestants.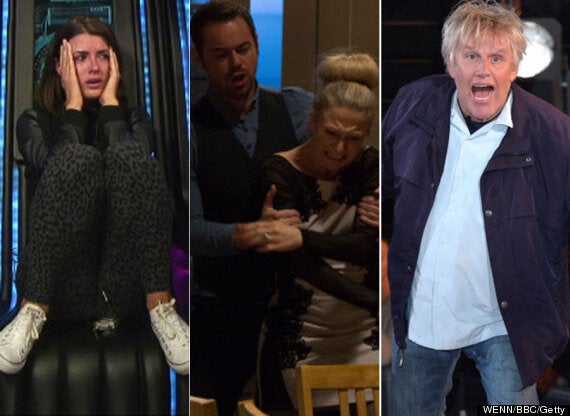 Helen Wood on 'Big Brother', 'EastEnders' and 'Celebrity Big Brother' star Gary Busey
The celebrity version of the reality show wasn't far behind with 1,874 complaints, mainly about the treatment of eccentric Hollywood actor Gary Busey, who clashed with other contestants on his way to winning the show. Although some viewers simply took offence to him walking around the 'CBB' house in his pants.
The sight of Todd and Marcus locking lips in 'Corrie' caused most viewers to contact Ofcom, while most of the complaints about 'EastEnders' were about Linda Carter, the Queen Vic landlady, being raped.
Channel 4 documentary 'Cutting Edge: Going to the Dogs', received 1,805 complaints about animal cruelty and endorsing criminal behaviour.
Another Channel 4 documentary series, 'Benefits Street', received 967 complaints about the representation of those on benefits, endorsing criminal behaviour and the welfare of children.
'X Factor' was the sixth most complained about TV show of 2014, with 360 various complaints over content and voting.
The Top 10 most complained about TV shows of 2014 are...
1. Big Brother - Channel 5 - 3,784 complaints
2. Celebrity Big Brother - Channel 5 - 1,874 complaints
3. Cutting Edge: Going to the Dogs - Channel 4 - 1,805 complaints
4. Benefits Street - Channel 4 - 967 complaints
5. Coronation Street - ITV - 367 complaints
6. The X Factor - ITV - 360 complaints
7. EastEnders - BBC 1 - 316 complaints
8. Emmerdale - ITV - 243 complaints
9. Sky News (20/07/14) - 205 complaints
10. Channel 4 News - 193 complaints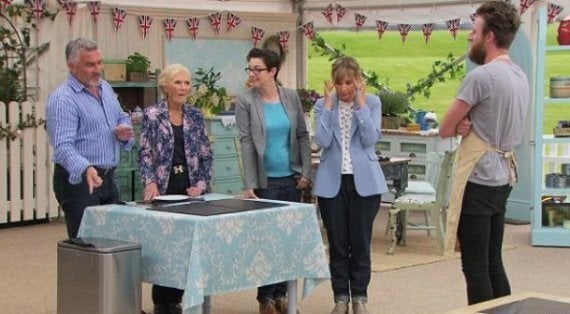 Top 30 Reality TV Moments
Related