We asked our readers to vote for the song that's most guaranteed to make you come over all festive, and there is a standout winner.
Whether it's Chris Rea conjuring up an instant vision of being in a car full of presents stuck in a traffic jam on Christmas Eve, Mariah Carey with her cheeky take on a Santa Claus outfit, or those first ominous bongs of 'Band Aid', these tunes all do something special... but which one is the most transporting, the one that gets you every time?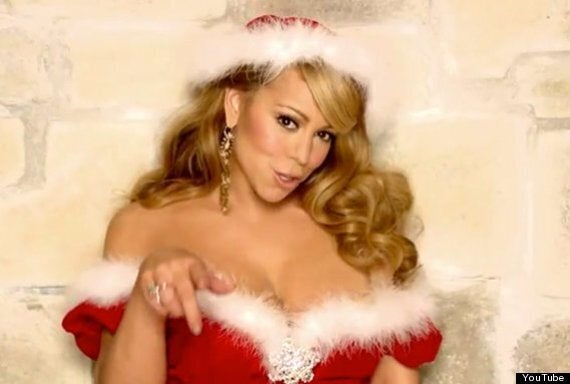 Mariah's Christmas tune became an instant classic when it was released, but is the MOST festive?
The closest runner-up was Mariah Carey's modern classic 'All I Want For Christmas Is You', with Slade's 'Merry Christmas Everybody' rolling into third place.
Wham!'s 'Last Christmas' came in fourth, followed very closely by Bing Crosby's vintage 'White Christmas'.
Here are the rest of the results... you can still vote for your fave!