Reddit users have reported feeling "pressured" into paying up to £35 more for new laptops at Currys PC World than the advertised price.
Currys offers various "set up" services, starting at £35, for new computers. The "Knowhow" service includes turning on your laptop to check it's working, setting up your user account, installing various apps, configuring updates and creating a recovery USB stick rather than (or as well as) the more usual recovery partition on the hardrive. You can even pay up to £55 for a Windows 8 set up and "showhow", apparently designed to capitalise on the fact no one understands Windows 8. These services are advertised as optional on the Currys Knowhow website -- and aren't added by default when you try to buy or reserve a laptop at your local store.
"You can't purchase the laptop without the recovery USB drive bundled," he says. "Despite the fact that this is not mentioned anywhere in the product description, or advertisement of the product."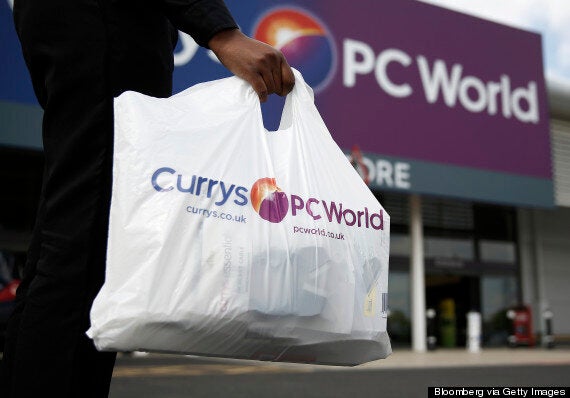 The same user said that when he complained staff reduced the additional cost down first to £25 an then to £10 - at which point he relented for convenience sake. But when he visited another PC World store in Derby and had the same experience, he refused and "walked out".
In the comments of the Reddit post - which is one of the most read on the site currently - customers report similar stories - though as ever on Reddit, it's not possible for us to independently verify their identities. There is even a comment by one person claiming to have worked at the retail group offering an explanation. This user says that the problem is not down to "bad faith", but staff preinstalling laptops with the service to save time during busy periods (and partly to make sure they work out of the box on Christmas).
The result, he says, is that the small number of laptops without the service installed are sold to "technologically competent" customers first -- and only those with the extra service are left.
Currys have issued us the following statement which says that the service should be offered free of charge if the customer has requested a laptop without it, and can only be offered a model with Knowhow preinstalled:
"We offer a number of set-up services on laptops in store for those customers who don't have the time, or don't know how to set up a laptop correctly with recovery media.

This process can take 2-3 hours and in order to speed up service delivery for customers we pre-set up a number of laptops in store. This service is entirely optional but is very popular with our customers.

On those few occasions where stores only have pre-set up stock left, a customer is offered the pre-set up unit at the normal price of the laptop, getting the additional benefits of the service for free."
The best advice - as ever - is to be aware of what you're buying, how much you're paying and how the deal compares to other retailers or online services.
You might have to endure some inconvenience waiting for the mailman to bring it to you, but you'll be better off in the long run.