Flipping heck, no wonder we all hate January so much.
Not only are we faced with the post Christmas slump, a depleted bank balance and generally gross weather, but Friday 2 January is dubbed as 'Divorce Day' - we'll give you three guesses why - and now Monday 5 January is set to be the biggest day for adultery.
A report has shown that when most of the British public head back to work this January, they will be likely to embark on an affair. In fact, statistics show that January is the most popular time for married people to either consider having an affair or split with their partner completely.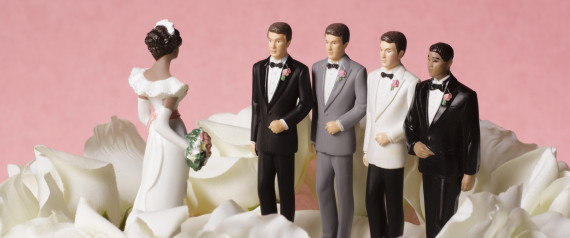 Research also found that between one in three married people think they might have married the wrong person or for the wrong reason.
So, surprise surprise, it's the bleakest month of the year for marriages. But why is it that pre-Christmas everyone is all engagements and smiles, then post-Christmas it's like a relationship apocalypse?
According to the dating website IllicitEncounters.com, Christmas and New Year is a week of family lock down. There is no excuse for avoiding family time which leads to people seeking extra-marital relationships.
The claustrophobic nature of Christmas can sometimes lead to 'cabin fever' where both parties feel irritated with one another and underlying problems are exasperated. Then, come back-to-work time, they set out to find something (or someone) to add some excitement and newness back into their life.
SEE ALSO:
In her book, "The New Rules: Internet Dating, Playfairs and Erotic Power", social scientist Catherine Hakim suggests that having an affair might make for a better relationship.
She likens it to eating out at a restaurant. "The fact that we eat most meals at home with spouses and partners does not preclude eating out in restaurants to sample different cuisines and ambiences, with friends or colleagues," she writes.
"Anyone rejecting a fresh approach to marriage and adultery, with a new set of rules to go with it, fails to recognise the benefits of a revitalised sex life outside the home."
LIKE HUFFPOST UK LIFESTYLE ON FACEBOOK | FOLLOW US ON TWITTER | WE'RE ALSO ON INSTAGRAM
Now we might not be experts on all things love and relationship-related, but here's our verdict: if you're not happy and you feel the need to have an affair, then it's best to get out of the relationship.
Having an affair and stringing your existing partner along is dishonest and will only cause more hurt - and you don't want to do that to them.