What better way to start the year than with a three day retreat at the stunning Celtic Manor Resort with former TOWIE star Lucy Mecklenburgh and her expert fitness team?
BootyCamp with Lucy is perfect for both relaxation and invigorating workouts alike. The world-class team are fully focused and committed to helping you maximise your enjoyment of the event, so it becomes an experience that you'll never forget!
Result's Retreats aim to provide you with the understanding, knowledge and motivation you need to get a body you will love and sustain at will.
ENTER NOW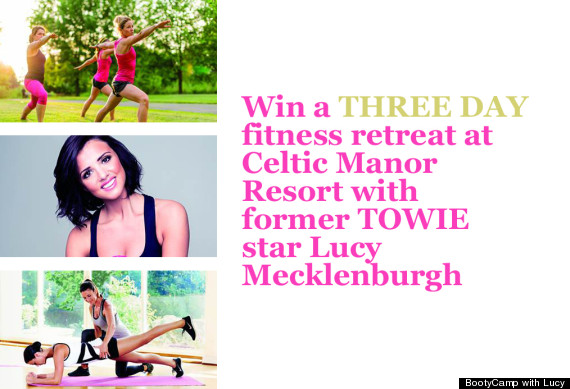 The Prize
A two night stay at the Celtic Manor Resort, a luxury 5 star hotel set in 2,000 acres of panoramic parkland at the gateway to Wales.
Choose from two dates: 24th-25th May or 6th-8th November. Make sure you're free!
The prize is for two people - you and a friend - and includes:
- Transport to the venue (train tickets only)
- Accommodation at The Manor House
- Daily breakfast, lunch and dinner based on specially created healthy eating menus
- Full use of The Forum Health Club facilities throughout your stay
- Full programme including: Fitness classes, yoga sessions, beautiful guided walks, relaxation sessions, Golden Hour session
To enter, click here and fill in the form before 12/01/2015.
For more information about BootyCamp, click here.