A leading cancer charity has warned that the UK will soon be facing "a cancer crisis of unmanageable proportions".
The number of people living with cancer in the UK will hit a record 2.5 million this year, according to analysis by Macmillan Cancer Support.
That estimate - which includes people who have received the all-clear from doctors - is up by almost half a million from five years ago, the charity said.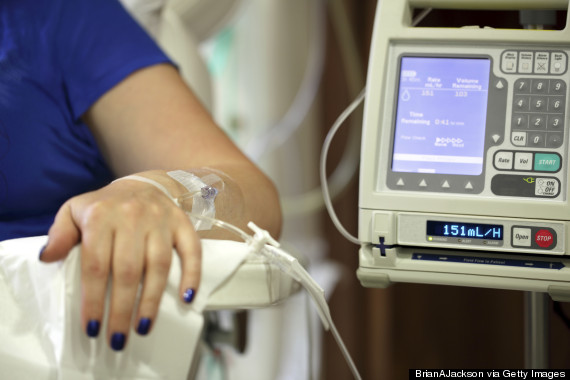 As the unofficial general election campaign period kicks off, Macmillan chief executive Lynda Thomas warned of a cancer crisis. She called on the nation's political parties to commit to prioritising cancer care ahead of May 7.
"While it is great news that more people are surviving cancer or living longer with it, progress is a double-edged sword," Thomas said.
"As numbers surge, the NHS will soon be unable to cope with the huge increase in demand for health services and the support that organisations like Macmillan provide will become even more urgent and important.
"But we cannot do it alone. As we are threatened by a cancer crisis of unmanageable proportions, all political parties must step up and make a real commitment to supporting people with cancer."
The increase in people living with cancer in recent years is largely due to improvements in survival and detection, and a growing and ageing population.
But there have also been large increases in the incidence of many cancers linked to lifestyle, such as kidney, liver and skin, according to Macmillan.
The charity estimates that the number of people living with cancer will reach four million by 2030, and says one in four UK cancer survivors already faces poor health or disability after treatment.
"The side effects of cancer have been a big surprise," one cancer survivor quoted in the report said.
"The inconvenience is much worse than my cancer. The treatment is over but the after effects aren't. No one warned me about the downside of being a cancer survivor."
Macmillan wants political parties to commit in their manifestos to delivering cancer survival rates that match the best in Europe, "ensuring all cancer patients are treated with the highest levels of dignity and respect" and improving end-of-life care.
A Department of Health spokesman said: "It is hugely welcome news that over the last five years 500,000 more people are able to live with cancer - part of the fact that cancer survival rates are increasing from relatively poor performance by European standards to their highest ever level in England.
"The NHS is rising to the challenge this presents and is seeing 51% more patients with suspected cancer than 2010, offering cutting-edge drugs through the Cancer Drugs Fund, focusing on high-quality compassionate care as never before, and working to introduce a personalised recovery care package for every patient."
SEE ALSO:

What's The Main Reason For Getting Cancer?