The BBC have been cleared of breaking Ofcom rules over its controversial 'EastEnders' rape storyline.
In an episode of the soap back in October, Linda Carter (Kellie Bright) was sexually assaulted by Dean Carter (Matt Di Angelo), who she thought at the time was her nephew, and while no graphic scenes were used, 90 complaints were eventually made to Ofcom over the episode.
However, a spokesman for the regulator has now said: "After carefully investigating complaints about this scene, Ofcom found the BBC took appropriate steps to limit offence to viewers. This included a warning before the episode and implying the assault, rather than depicting it.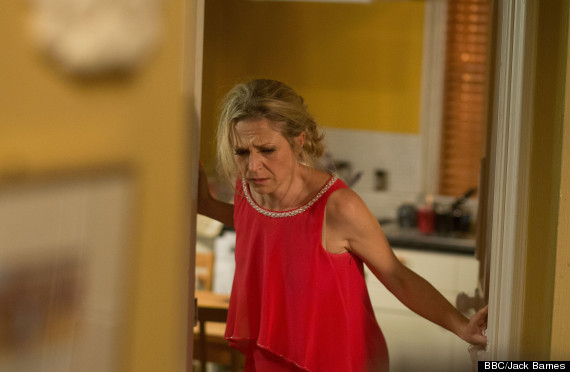 Linda was left in shock after the attack
"Ofcom also took into account the programme's role in presenting sometimes challenging or distressing social issues."
In the aftermath of the attack, Linda was shown on something of a downward spiral, initially keeping it all secret from her husband, Mick (Danny Dyer), and struggling to cope after discovering that she was pregnant.
However, on Christmas Day, Mick finally discovered the truth about why his wife had become so withdrawn, furiously confronting Dean and punching him at the Queen Vic.
He was in for a shock, though, with Shirley (Linda Henry) frantically blurting out that the brawling pair were actually brothers, rather than uncle and nephew, as they had previously thought.
The soap is about to celebrate its 30th anniversary, and will mark the occasion with a special week of live episodes, which will also see the return of a few old faces to Albert Square.
LIKE US ON FACEBOOK | FOLLOW US ON TWITTER