Katie Hopkins had a curse put on her during Wednesday night's live launch of 'Celebrity Big Brother', as part of this year's "twisted fairytale" theme.
SEE MORE:
The notorious motormouth was the first of this year's 14 famous contestants to arrive in the house, where she was immediately confronted by Big Brother, and told she'd been given a secret mission to privately pass judgment on each of the housemates as they entered the house.
Passing judgment… that must have been a real stretch for her.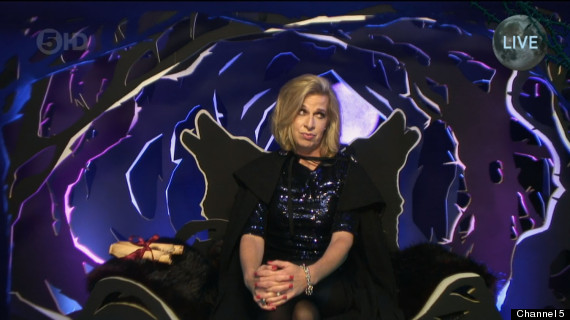 Katie in the Diary Room
She was then informed that the two housemates who she found the least entertaining would be put up for the first eviction of the series on Tuesday night, though the group wouldn't know it was Katie who was behind the decision.
In fact, as far as the housemates were aware, Katie had undergone a complete personality transplant for 'CBB' and left her formerly wicked ways behind her - after Big Brother warned her that as part of her "curse" she would have to be pleasant and sweet towards her fellow housemates… or else.
Suffice to say, she didn't take kindly to being told what to do by Big Brother, moaning (in what will no doubt be the first of many rants): "You don't control what comes out of my mouth. And if you think I can be nice to those bunch of idiots that you've chosen for me to share my space with then you've got another thing coming."
However, she managed to come around to Big Brother's way of thinking, eventually adding: "I have a few things to say to them but I will be nice and I'll smile and say them nicely… and pretend to be interested in Cami's ghastly tattoos."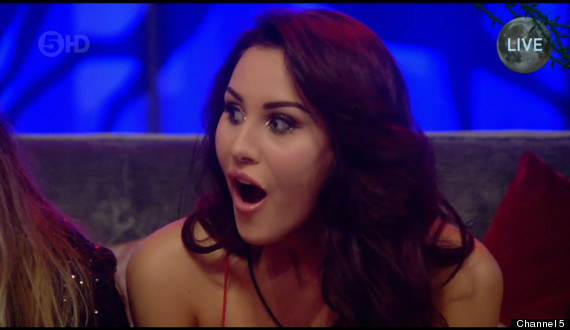 Chloe finds out she's been nominated
Upon her return to the house, Katie was able to keep her opinions to herself - even managing to curtsy for former 'Baywatch' actor Jeremy Jackson - before Big Brother revealed that Chloe Goodman and Alexander O'Neal would be the first two housemates to face the public vote.
Among the other new housemates are Keith Chegwin - who we'd been praying would be making an appearance since he was rumoured last month - and former 'Emmerdale' star Patsy Kensit.
Tune in to 'CBB' at 9pm on Thursday night to find out whether Katie could hold her tongue any further.
LIKE US ON FACEBOOK | FOLLOW US ON TWITTER