'Hollyoaks' have revealed their 2015 trailer, which hints at many of the dramatic storylines which are set to develop over the coming months.
MORE 'HOLLYOAKS':
Ste Hay's upcoming HIV diagnosis is hinted at in the clip, and it seems that his new husband John Paul will struggle to deal with the diagnosis.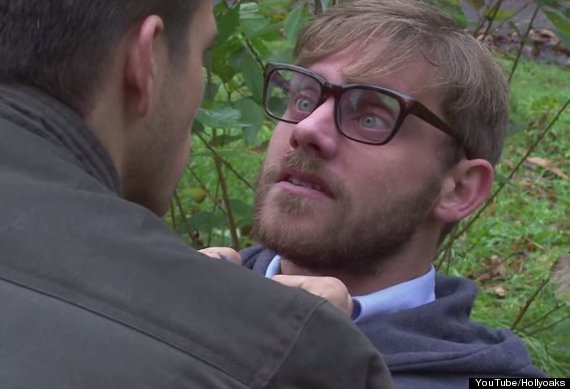 Will's back!
Danny Mac's character Dodger also takes centre-stage, as the trailer reveals that Will Savage, as expected, is set to return to the village.
After escaping from the courthouse during his appeal, Will returns to haunt his brother, and by the looks of things he'll set up an impossible situation, where Dodger has to decide between saving either Maxine or Theresa's life.
Finally- and perhaps most importantly - the trailer also features the 'Gloved Hand' killer, but who will their next victim be?
Watch the trailer above to find out what's in store for 'Hollyoaks' in 2015...
LIKE US ON FACEBOOK | FOLLOW US ON TWITTER