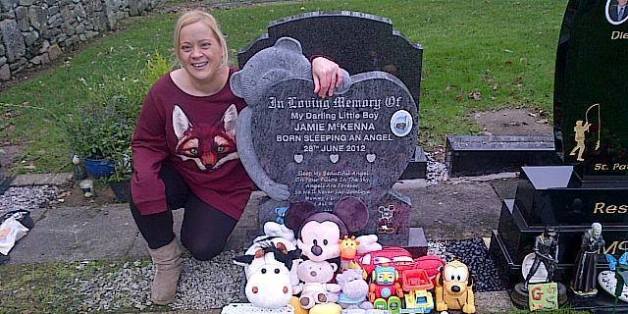 www.photo-features.co.uk
A grieving mother has been targeted by internet abuse after she spent thousands of pounds on presents for her stillborn son who died in 2012.
Sabrina McKenna, 34, has appealed for people to understand her grieving process, saying the gifts help her to cope with the loss of her child.
The pictures she posted online of the boy's would-be bedroom crammed with toys have prompted a torrent of abuse, with people branding her a "freak" and a "weirdo".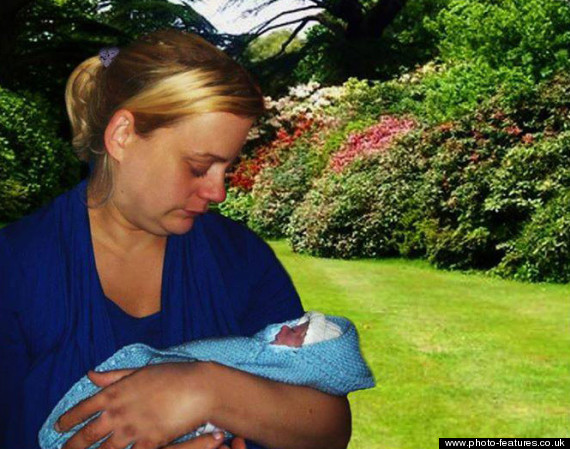 Sabrina McKenna with the body of baby Jamie
She said: "It's heartbreaking because people don't have to look. Why shouldn't I do something that makes that pain just a little easier?
"Buying presents for Jamie helps me cope with my loss, so who has the right to judge or attack me for that?
"I'm sick of people's cruel comments about me. I've been through enough already without receiving vile messages from strangers.
"If it offends people, they shouldn't look. If placing toys in his room gives me the strength to carry on, who has got the right to tell me to stop?"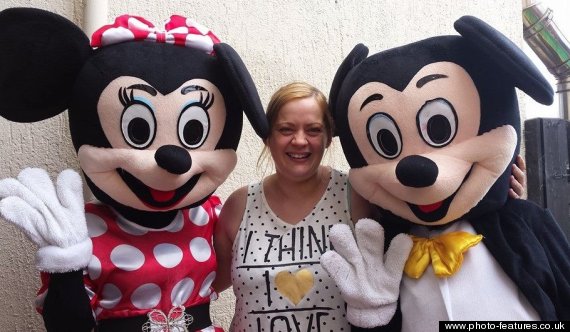 Sabrina McKenna at one of Jamie's birthday parties
McKenna, from Omagh, was overjoyed to learn she was pregnant after convincing herself she would never be able to conceive.
But in June 2012 doctors were forced to induce her at 32 weeks when they failed to hear a heartbeat from her womb.
"He was due in eight weeks. I kept saying there must be a mistake and praying they were wrong. I just could not believe what was happening," she said.
McKenna recalls desperately trying to hear a sound from the baby after a 12 hour labour, but was handed the child's body to say goodbye. She then took the body home as she prepared for the funeral.
"It gave me a tiny comfort to have him home, just for one night. It meant that he was in the nursery I had prepared for him."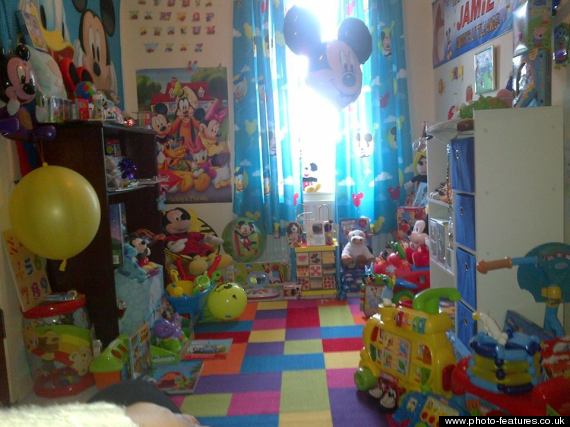 Jamie's bedroom
A postmortem confirmed that the child had stopped growing due to a problem with McKenna's placenta.
Over the following months she fell into depression, comforting herself by sitting in the nursery and pretending her son was still alive.
The grief destroyed her relationship with her partner, forcing her to spend even more time in her deceased son's nursery.
"The only time I felt any peace at all was sitting in his nursery among all his things - the clothes and toys I had bought for him when he was alive.
"I had been so happy when I was getting ready for Jamie's arrival so I thought why not keep buying for him? He is still my son."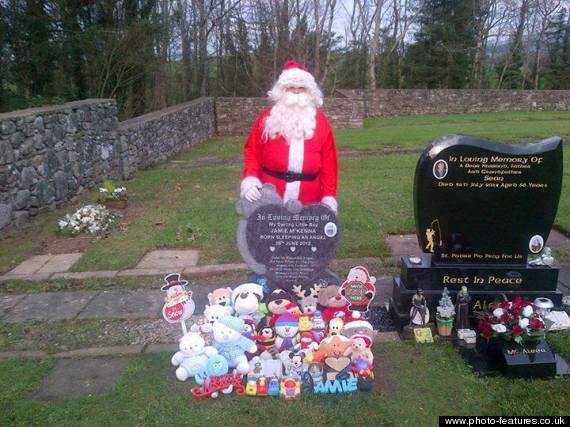 Jamie's mother arranged for a visit from Father Christmas
The mourning mum spent £200 on a remote control car the following Christmas, and held a birthday party for him in June 2013.
She lavished the boy's memory for years, splashing £300 on a bike in 2014.
"I will never get the chance to do all the things I wanted to do for Jamie. This is the only way I can express my love," she said.
"There are so many things he never got to do and that I never got to do for him so this small act helps me. We all cope in different ways.
"'I hope that one day I will feel strong enough to donate all of his wonderful toys to charity."