Benedict Cumberbatch has confirmed reports that he is to become a father for the first time.
SEE MORE:
Rumours began circulating on Wednesday that the 'Sherlock' actor's fiancée, Sophie Hunter, was expecting a child, following the announcement of their engagement two months ago.
A source reportedly let slip that a Cumber-baby could be on the way, telling the New York Post: "Sophie is a few months along, and both she and Benedict are very excited about it.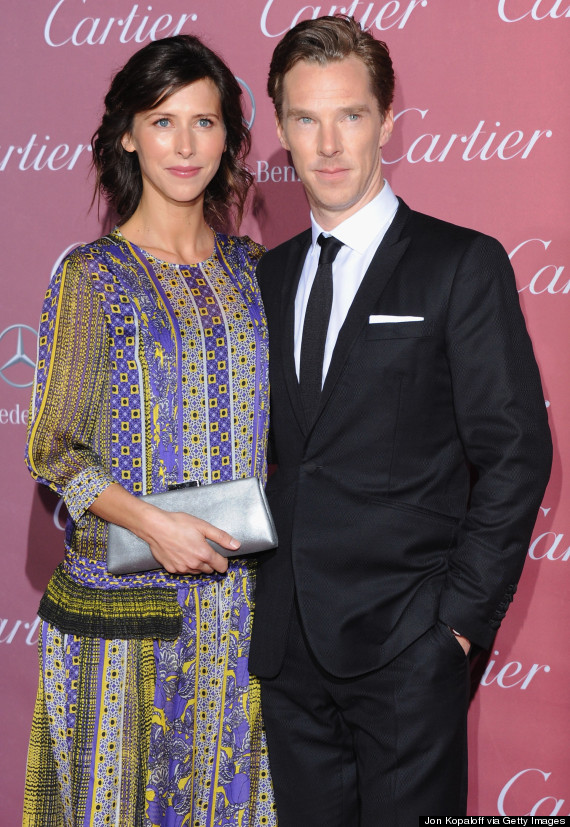 Benedict and Sophie
A spokesperson for the actor has now confirmed that the couple have a baby on the way, in a statement which read: "I am delighted to confirm that Benedict Cumberbatch and Sophie Hunter are expecting their first child. They are both over the moon."
Needless to say, Benedict's die-hard fans were thrilled at the prospect of their idol carrying on the Cumberbatch name and took to Twitter in their droves to congratulate him.
really excited for benedict cumberbatch to become a dad :D

— Ysabel Felipe (@ruthofthetrees) January 7, 2015
Benedict Cumberbatch and Sophie Hunter announce there's Cumberbun in the oven (It's sad how long I've had that line prepared). #Cumberbun

— Suzanne Fitzpatrick (@SiouxTrick) January 7, 2015
#Benedict Cumberbatch is going to be a father. Spread those genes man!

— Jennifer (@strudelberry34) January 7, 2015
First Stephen Fry getting married and now Benedict Cumberbatch having a baby!! Best week of news ever <3

— Charlotte Stapleton (@Charlotte_22) January 7, 2015
So happy for #BenedictCumberbatch !! He's going to make a beautiful baby and finally he has what he's always wanted, a family :)

— H (@221bSherlocks) January 7, 2015
Your one? Pregnant! Congrats to Benderdirk Cumblesnaps and his missus. #BenedictCumberbatch #cumberbaby

— Lola de Borneau (@loladeborneau) January 7, 2015
Benedict took the decision to announce his engagement to Sophie in The Times, which several of his devastated and heartbroken fans struggled to show their support for.
However, he sent them a message in an interview shortly afterwards, joking: "They'll get around to the idea. Your ovaries do still have use, let me tell you!"
The happy couple made their first public appearance since the announcement of their engagement on the red carpet at an event for Benedict's film 'The Imitation Game', and later posed for photographers at the Independent Film Awards.
It looks set to be a busy year for the star, as well as his upcoming nuptials - and now the rumours of a baby on the way - he is set to start filming for the forthcoming 'Doctor Strange' film, as well as new episodes of 'Sherlock'.
LIKE US ON FACEBOOK | FOLLOW US ON TWITTER