Imagine if you will, the excitement that must have been caused when Gibson's execs realised that their drunken plan to build the Iron Throne from 'Game of Thrones' was not only very real, but that one of them had actually made the call to order it.
That throne now stands proudly at CES 2015 where it has been uniting musicians and gadget fans in their joint love of the Seven Kingdoms.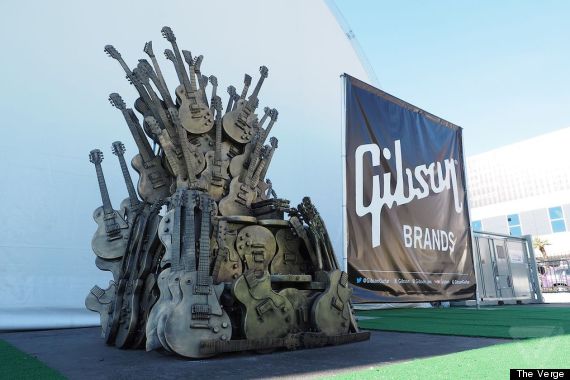 All credit has to go to technology site The Verge who managed to capture this rare photo of the throne on its own because -- as you can imagine -- there was quite a queue.