There aren't enough women in sport, we already know that much.
But we aren't talking about the Jessica Ennis-Hills of this world, or even sport as a team or professional event. We're talking about girls in school, the young women who hit their 20s, 30s and 40s, who aren't taking part in any sort of exercise at all - whether that's Zumba or a solitary run.
We number 9.4 million of the English population, yet three million of us don't do any form of sport or exercise at all.
To get to the bottom of this, Sport England have just launched a campaign - the first of its kind - called This Girl Can. But it is not to inspire via the toned glamazons of Instagram but instead, they are using real women to help other women summon up the courage to get active.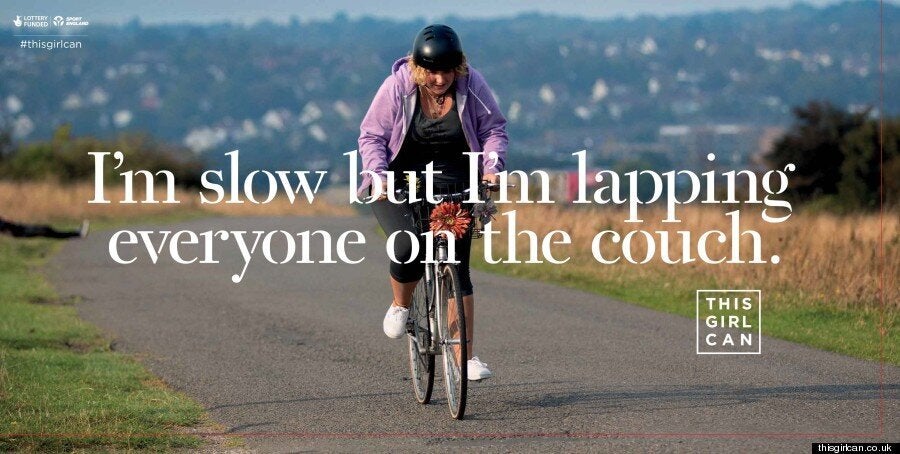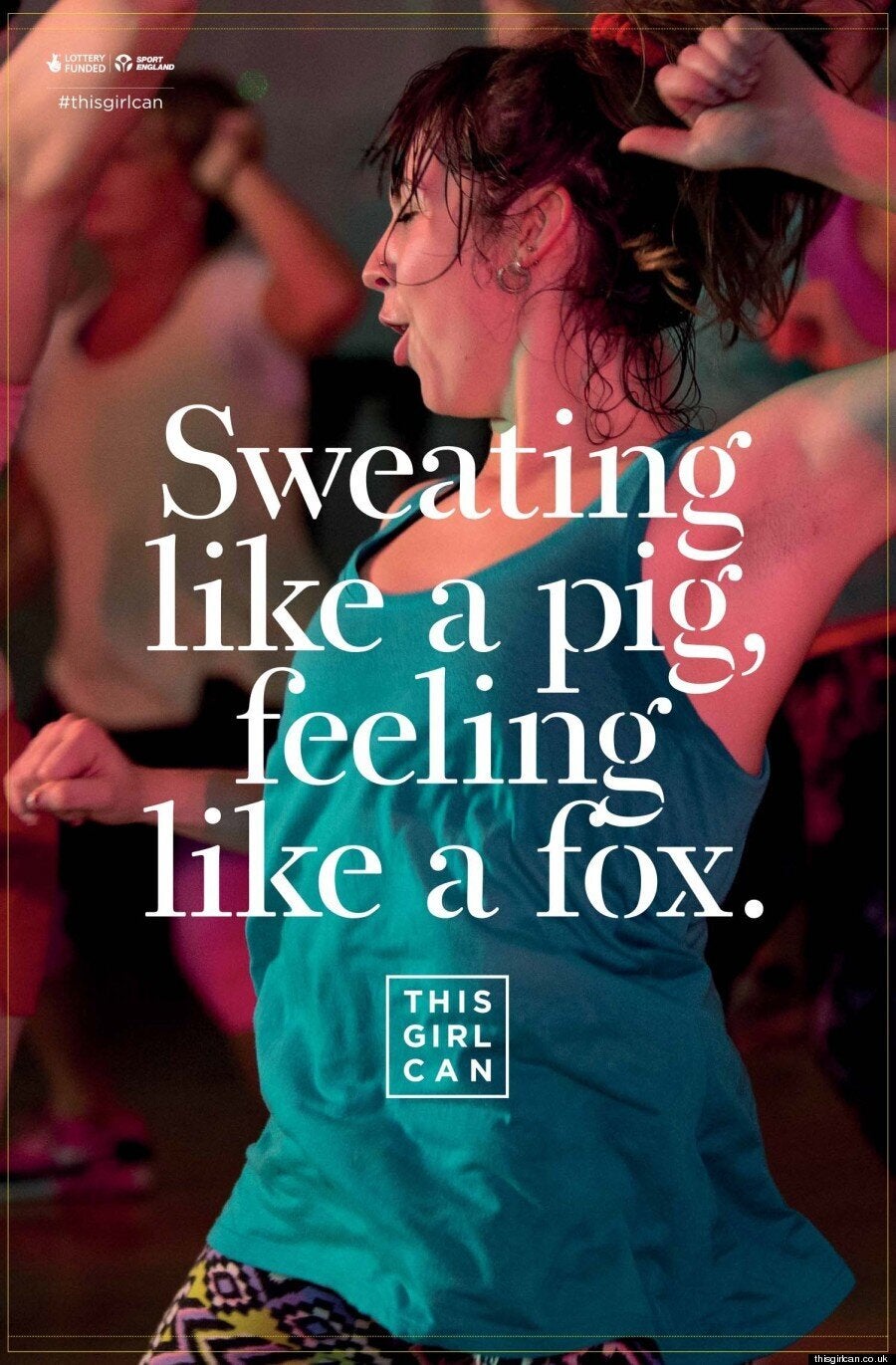 The biggest category of women this affects is in the 14 - 40 bracket.
So what has been stopping us from doing so thus far? Unlike the gender pay gap, this was one area where we weren't being held back, where we were actively choosing to not participate in something. "We did lots of research," says Executive Director Tanya Joseph, "and there was one single unifying theme - fear of judgement."
Eh? You might ask. And if you do, you probably don't have any hang-ups about the gym or playing sport. But clearly a lot of women do, and the list of reasons includes getting sweaty, changing in front of others, not being fit enough and having to wear Lycra, among others.
Women with kids struggled with the concept of taking time out for themselves and felt that they couldn't. They ask themselves if they are a bad mother by doing so, says Joseph.
The campaign is one with a difference, however. It could have featured toned, beautiful glamazons - the kind we obsess over while scrolling Instagram - but instead chose to "create a different lexicon to talk about women's bodies".
"It's about women and how they overcome normal challenges," says Joseph as we sit in the Sport England offices (strangely no one is wearing tracksuits). "You will see cellulite - there is no idealised, stylised vision."
Joseph commissioned a lot of research into finding out why so many women aren't do any form of sport. Once they found that women were worried about being judged, the government funded body decided they decided to "liberate women from this fear."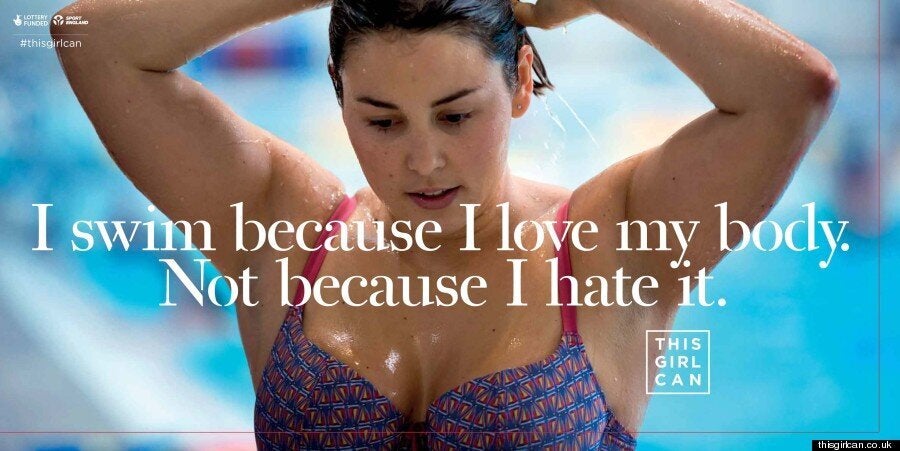 To find the candidates for their promotional film, they took to the streets (and gyms). The idea was to reassure us that we aren't going crazy, that we're not the only ones who feel like this.
But one thing that sparked hot debate in the HuffPost offices was the use of the word 'girl'. Joseph laughs: "There was debate here too but what we figured out was that if it's used when talking to other women, then it's inclusive, empowering. The moment a man uses it, it becomes an altogether less likeable word."
This Girl Can airs on Monday, and while you may not quite hear the doors in your neighbourhood slam as women take to the streets for a nightly run in droves, it is an honest, uplifting look at women who work out. Jiggles and all.
HuffPost UK Lifestyle is running a monthly campaign called Say No To January, where we champion positive personal change, and rail against the idea of 'New Year, New You'. This is about celebrating yourself, inspiring you to try new things and figuring out what direction you'd like your life to go in.
Related