Cristiano Ronaldo's bizarre Ballon d'Or acceptance ROAR sent Twitter into meltdown on Monday night.
What started off as a gracious nod of acknowledgement turned into what sounded like a bizarre mating call, perhaps he was missing Irina, who knows!
"When you're waiting to hear the name called, it's a complicated moment," the Real Madrid front man said, "You feel nervous. Regardless of this being my eighth time here, it's always very emotional."
"I know how much hard work and effort goes into winning this award, and that's why I still get emotional, no matter how many times I come here to receive it. I hope I'll be doing so for many years to come."
Thankfully there were no more tears this year, There were however plenty of Vine mash-ups, memes and photoshops including Lionel Messi's curious choice of suit once again.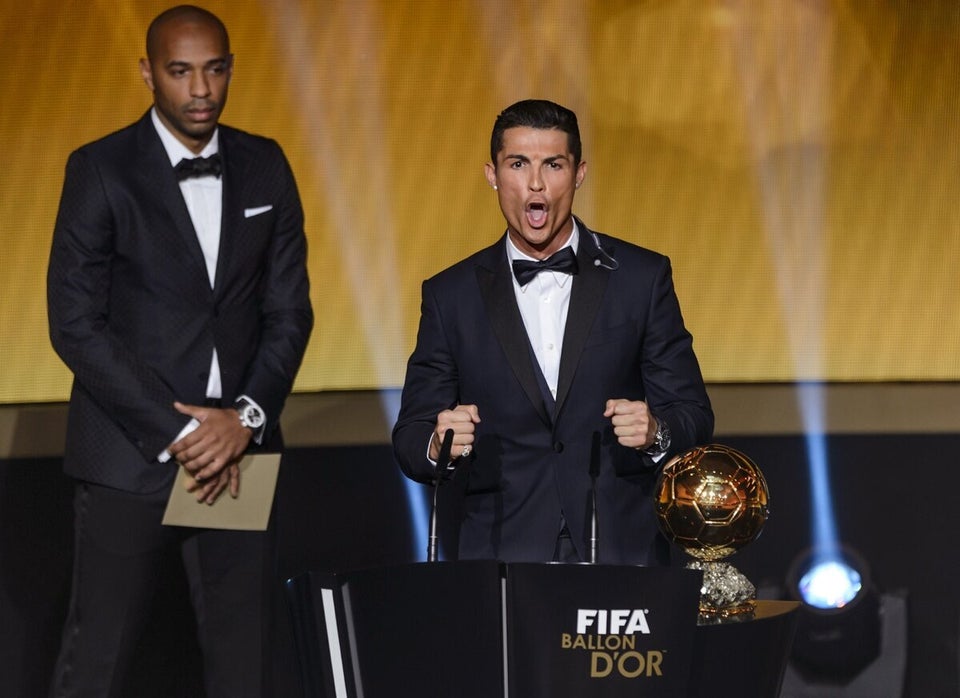 Ronaldo Wins The Ballon D'Or
Popular in the Community