Facebook has unveiled Facebook At Work, a new dedicated social network that would centre around businesses and their employees.
It was rumoured that the company had been working on the new app for some time but that it was still undergoing heavy testing. Well, while Facebook has officially unveiled the service, the testing will remain in place.
Available in early beta stage, the app -- simply called 'Work' -- will allow a business to create a social network which employees can then sign up to and engage with.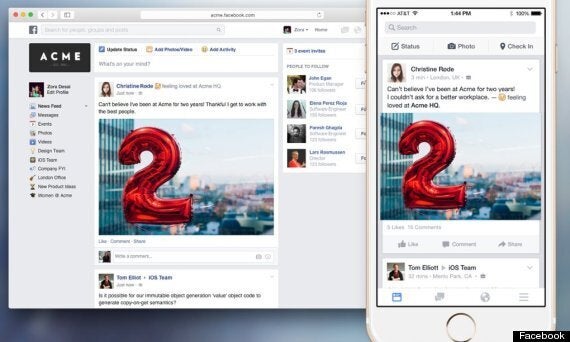 This can be used for planning meetings, making announcements and starting discussions within the company.
It won't take any of the data from your personal Facebook so if you're worried about any embarrassing photos appearing then don't, unless of course you decide to post them on your work account.
There's no word as to whether the service will cost money, or indeed how adverts will be served but Facebook hasn't ruled out either option.
With LinkedIn openly admitting that it's working on a similar service, the launch of the Facebook app will be seen as a pre-emptive move.
Popular in the Community