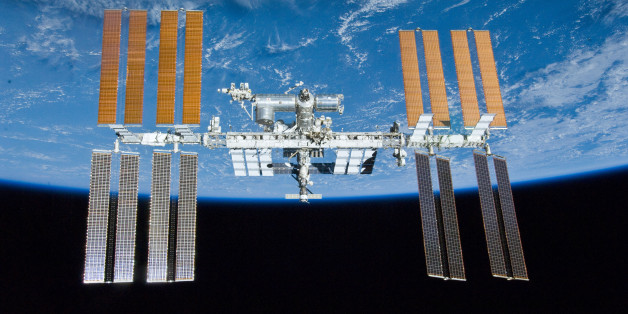 NASA
A section of the International Space Station (ISS) has been evacuated due a suspected ammonia leak.
Astronauts were moved to the Russian section of the space station while the 'leak' - thought to be from the cooling system - was investigated.
Fortunately, NASA has now confirmed the leak was a false alarm:
#NASA TV #ISS update in about 20 minutes. Crew is safe. No ammonia leak confirmed. Crew responded to coolant loop pressure increases.

— NASA (@NASA) January 14, 2015
Crew is following safety procedures while assessments continue. Monitor #NASA TV and http://t.co/V3cHlJRrAm for updates.

— NASA (@NASA) January 14, 2015
#ISS flight controllers are not sure if the alarm was triggered by a pressure spike, a faulty sensor, or a problem in a computer relay box.

— NASA (@NASA) January 14, 2015
Ammonia leaks have occurred before on ISS. In 2013 crew performed spacewalks to repair leaks on the outside of the station.
Astronauts were not in any danger.
The ISS is split into two main sections. The USOS - United States Orbital Segment - is operated by NASA, the European Space Agency (ESA) the Canadian Space Agency and the Japan Aerospace Exploration Agency. Russia operates the Russian Orbital Segment.
The ISS received new supplies earlier this week from a private Space X Dragon capsule.
The current crew of the ISS is made up of:
Elena Serova (Russia)
Barry Wilmore (Commander, NASA)
Alexander Samokutyaev (Russia)
Anton Shkaplerov (Russia)
Terry Virts (NASA)
Samantha Cristoforetti (Italian, ESA)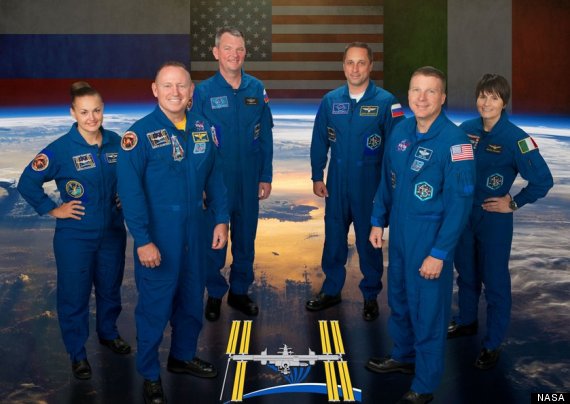 Above: pictured on the front row are NASA astronauts Barry Wilmore (left), commander; and Terry Virts, flight engineer. Pictured from the left (back row) are Russian cosmonauts Elena Serova, Alexander Samoukutyaev and Anton Shkaplerov and European Space Agency astronaut Samantha Cristoforetti, all flight engineers. Photo credit: NASA/Bill Stafford
According to Tweets by the current crew, all was normal on board the space station following the arrival of the Dragon capsule.
night #dragon pic.twitter.com/PIDPeKhX72

— Terry W. Virts (@AstroTerry) January 14, 2015