Kate and William have joined Twitter. HURRAH!!!
Well, sort of. A Twitter account called @KensingtonRoyal promises us to fill is in on...
"Updates, pictures and videos from Kensington Palace, about The Duke and Duchess of Cambridge, Prince Harry and their Royal Foundation."
So maybe it's not the royals with their fingers on their iPhones.
Anyway, here's a taster of what could be in store...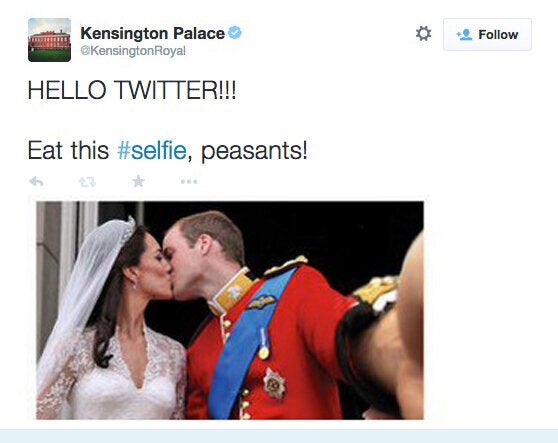 Wills and Kate join Twitter (well sort of)
(All images digitally altered by the Huffington Post UK)