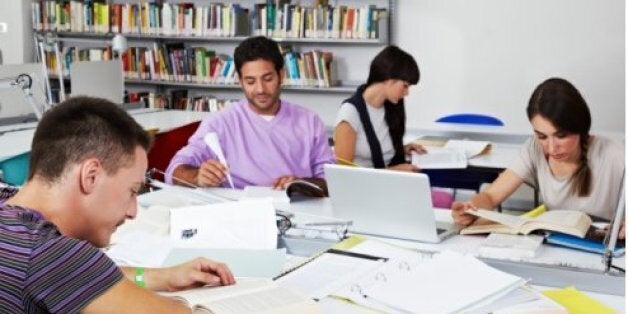 The UCAS deadline has passed and it is now a matter of just playing the waiting game. Most students hear back from the universities they've applied to by 31 March and make a decision after a few weeks.
It can be a nerve-wracking and stressful time, as it is a big choice to make, but it's important to not make a decision in a panic. Going to university is not just a major financial decision, it's also a very important academic and personal one as well.
1. Start reviewing your choices - now
Take the time to revisit campuses, academic departments and re-familiarise yourself with the course and modules that you'll be studying. It's important to do this because that way it's fresh in your mind and you can judge whether or not you could see yourself living and studying there for the next few years.
2. Making your firm choice
If you meet the conditions of your firm offer, then the place is officially yours. Which? University found that 30% of applicants incorrectly thought they could take up their insurance option even though they had met the conditions of their firm offer. Make sure that your firm choice is the course and university that you definitely want to go to.
Before you make your firm choice, ask yourself if you've got a realistic chance of meeting the course requirements. Some universities make offers above predicted grades, so discuss it with your teachers and parents. If you choose a firm choice that is challenging, you should think carefully about your insurance in case you don't make the grades.
It's worth taking a look at Which?'s section about various university courses and UCAS points for each one.
3. Making your insurance choice
When it comes to making major decisions like this, it's always good to have a back up plan in case you don't get the grades that you were expecting. This means that your insurance should have lower entry requirements than your firm. Which?'s research also found that 23% of prospective students had an insurance option with the same or higher entry requirements as their firm choice.
In addition, 40% said that they didn't want to go to their insurance option. If you make the grades for your insurance choice and not your firm you will automatically be accepted there instead. However, if you change your mind and want to go through Clearing you will have to negotiate a release from your offer. If there's only one university that you really want to go to, then don't put down an insurance choice.