Hundreds of Iranian students have shaved their heads in solidarity with their teacher - a former cycling champion - who was diagnosed with cancer.
Pictures show Mohammed Reza Ghaderi surrounded by dozens of matching bald heads. The 36-year-old is a physical education teacher at Ayatollah Masoumi School in Hamedan, around 190 miles away from Tehran.
"I am so happy to have the pupils' affection and love. I feel God has given me a new life," he told Mehr news agency.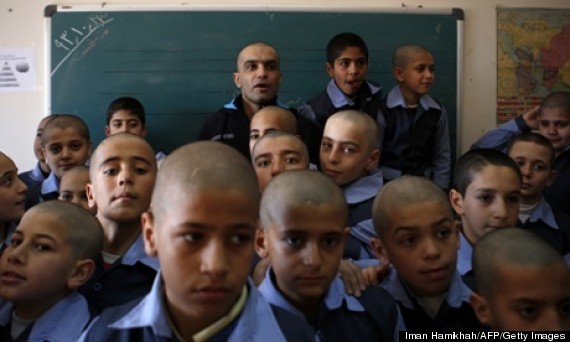 Ghaderi (centre, back) with his pupils
"Mohammad Reza spends the money he earns from teaching on buying balls, bicycles and sports wear for his pupils. He loves his pupils," one of Ghaderi's friends said.
Cancer is the third highest cause of death in Iran, and mortality rates have risen in recent years.
Last year the roles were reversed when Iranian teacher Ali Mohammadian shaved his head after one of his students was bullied for going bald as a result of an illness.
Shortly after, his entire class shaved their heads and the bullying stopped.
In the US, a 9-year-old girl was barred from school after she shaved her head to support her friend who was diagnosed with cancer.