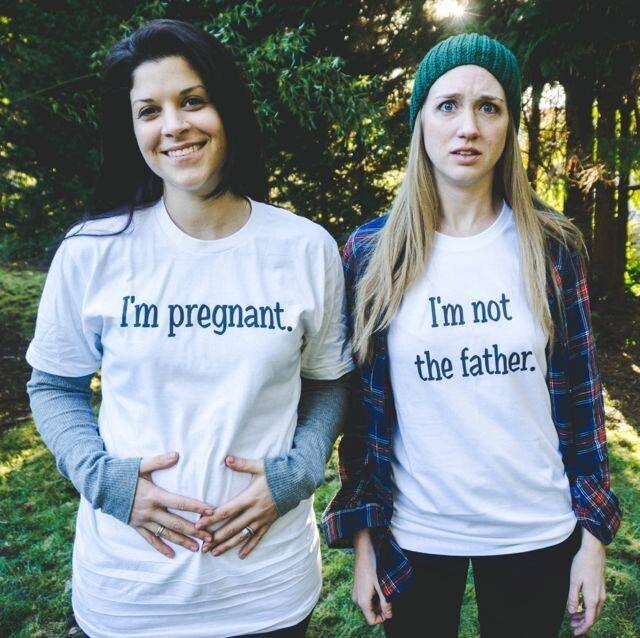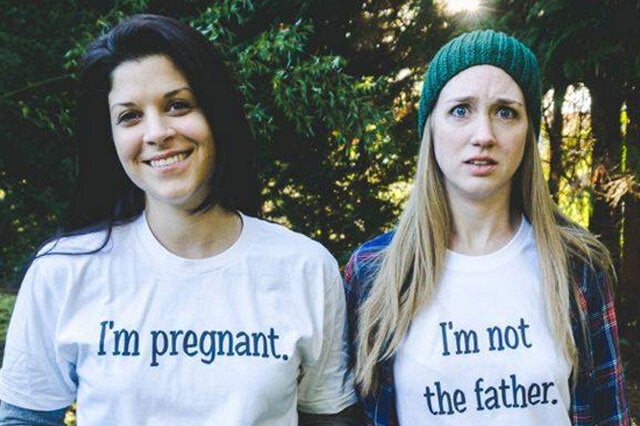 But this one has to be our favourite to date.
The brilliant photo was uploaded to Reddit with the message: "Coming July 2015: A nontraditional baby announcement for a nontraditional family."
Meggoeggo1's expression is just priceless as her wife beams beside her, with the obligatory 'I'm pregnant so I have my hands on my stomach' pose, naturally.
Meggoeggo1 revealed her wife was always going to be the one to carry their child, saying: "My wife dated men before me so she always thought she'd be pregnant.
"I wanted nothing to do with it. So it worked out."
Honest and funny? Our kind of woman!