Katie Price hasn't wasted any time in settling into life in the 'Celebrity Big Brother' house, and she's already stunned her housemates with a number of shocking revelations.
Katie's made no secret of the fact her husband Kieran Hayler had an affair, and within hours of entering the house, she told a selection of the other celebs about the moment she discovered his cheating.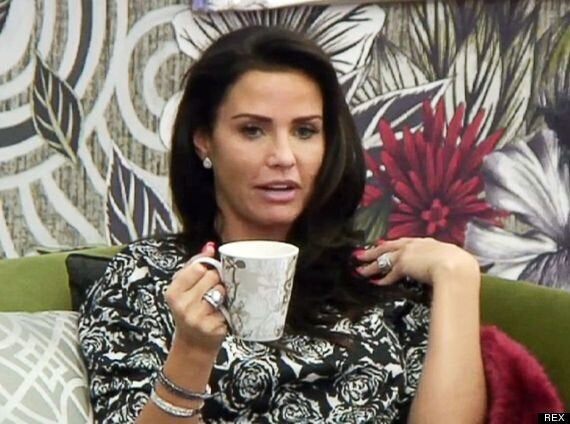 "I caught them kissing on a holiday that I had f***ing paid for,' she stated. "I remember going down to the bar one day in Cape Verde to ask the staff if they had seen my husband.
"They pointed towards the beach and said he'd gone that way. I asked them if he was with anyone and they said 'no'. At that point, I knew he had gone to meet her.
"So I started walking towards the beach and in the distance, I could see these two silhouettes on the sun loungers. My heart was racing because I knew it was them.
"Then there they were, kissing each other."
As you'd expect, Katie wasn't too pleased to find her husband kissing her best pal, Jane Poutney.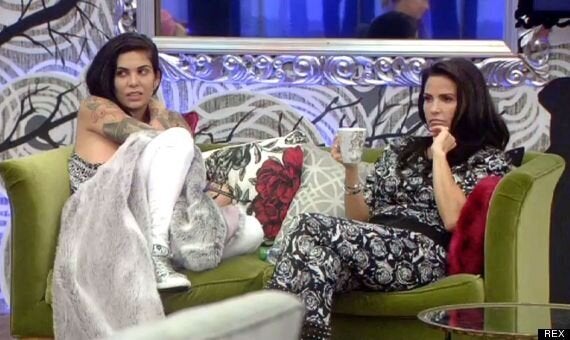 The other celebs were suitably stunned by Katie's story
"I fucking got her by the head, pulled her off of the sunbed and started whacking her, saying 'I fucking knew it you fucking whore'," Katie continued. "I was pregnant at the time and this was just three days into our holiday."
"They tried telling me the next day that they didn't do anything. They said they didn't kiss. I was fuming. I said: 'Don't lie to me because I saw you!'
"She knew very well she'd been kissing him because she had actually been shagging him for ten months before I caught them on holiday. And I know that because I made Kieran take a lie detector test."
"And do you know what's worse? Before that holiday, she used to come around my house every Saturday. And while I'd be giving the kids a bath upstairs, she's be downstairs shagging my husband."
Well… you can always rely on Pricey for some 10/10 anecdotes, can't you?
As well as having a history of spats with Katie Hopkins, Katie Price already knows a number of the housemates, including Alicia Douvall, Calum Best and Perez Hilton.
The action continues at 9pm tonight, on Channel 5.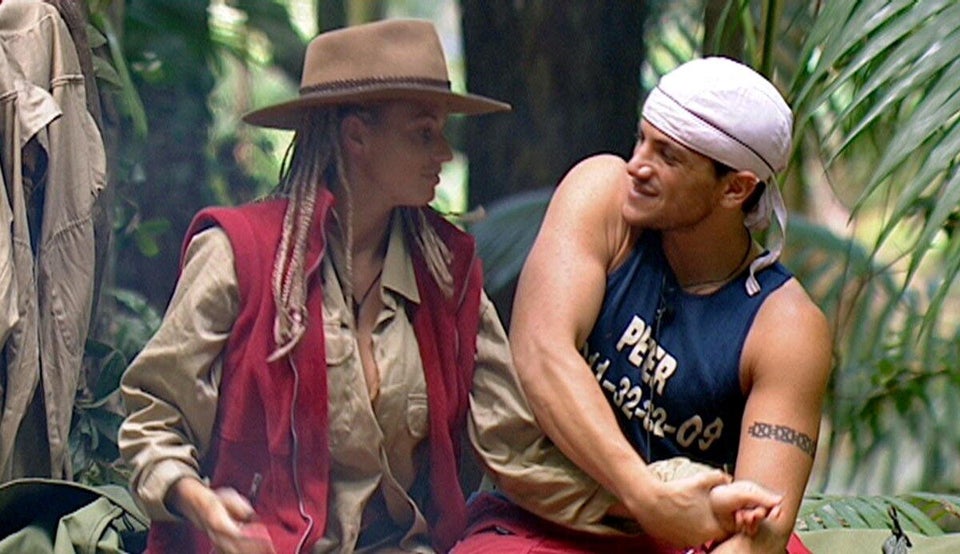 Katie Price's Most Memorable Moments