A boy from Torpoint, Cornwall, could be facing legal action after failing to turn up to a friend's birthday bash.
Alex Nash was invited to the party at a dry ski slope before Christmas but chose not to attend so he could spend some time with his grandparents.
The five-year-old's parents were subsequently shocked when a bill appeared from the birthday boy's mother, Julia Lawrence, who felt that she was left "out of pocket" by his failure to attend.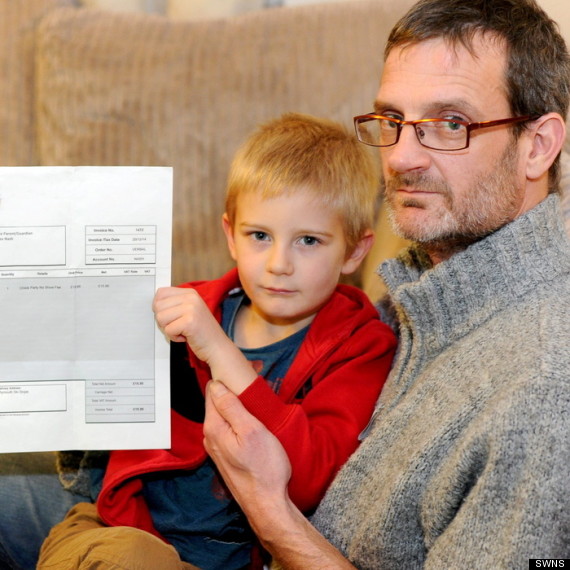 Alex Nash and his father, Derek
The invoice contained a "Party No Show Fee" of £15.95.
SEE ALSO:
Alex's father, Derek Nash, told the BBC he had been warned of being taken to small claims court if he didn't cough up the cash.
"I can understand that she's upset about losing money," he said.
"The money isn't the issue, it's the way she went about trying to get the money from me.
"She didn't treat me like a human being, she treated me like a child and that I should do what she says."
The Nash family still claim they were unable to contact Ms. Lawrence in advance, while she insists her details were on the invitation.