In need of a little January pick-me-up?
With new season products just about to launch, The Handpicked Collection has teamed up with Huffington Post UK Lifestyle to offer one lucky reader the chance to win a £300 voucher to spend online.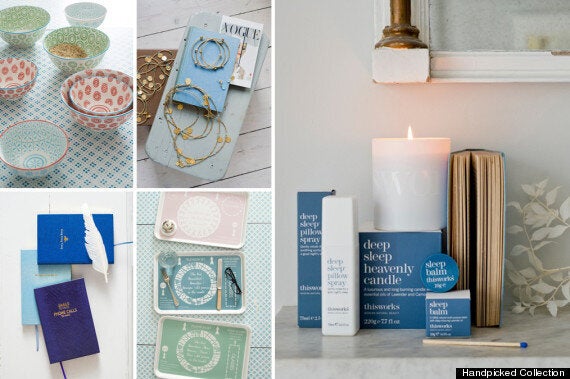 About The Handpicked Collection
The Handpicked Collection is an award-winning online gift shop of beautifully curated gifts for the whole family, whatever their age or interests, starting from just £4.95. Offering an inspirational range of unique home and kitchenware, gourmet food, jewellery, unusual gadgets and quality toys and games, The Handpicked Collection has sought out the best of the best since its launch in 2007.
Each product is selected by an independent panel of expert tastemakers' who vet every item for style, price and wow factor bringing you one-off products you won't find anywhere else. They look far and wide, and in unusual places, so you don't have to. From luxurious themed hampers and artisan cheeses to children's toys and books, The Handpicked collection really does have a gift for everyone.
One lucky winner will have the chance to spend £300 online at www.handpickedcollection.com. Whether you choose to treat yourself or buy gifts for others, this really is the perfect January pick-me-up!