Virgin Galactic's new spaceship is starting to take shape, following the crash of its test craft SpaceShipOne on 31 October 2014.
One Virgin Galactic test pilot died in the incident, which is still under investigation by Federal investigators in the United States.
Construction of the second SpaceShipTwo craft is being adjusted to make any changes recommended by the NTSB, Virgin said.
"We are well on our way toward completing the second SpaceShipTwo and are planning its test flight program now," the company said in a statement.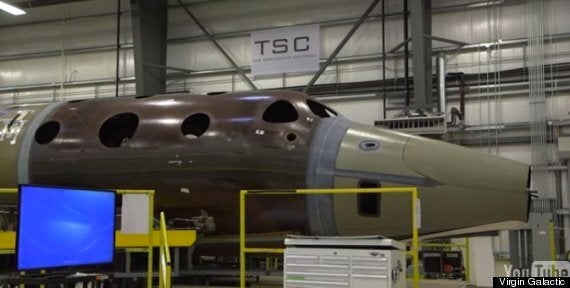 "Our team is organizing the remaining build schedule of the spaceship to accommodate potential lessons from the ongoing NTSB investigation [into October's crash]. We are committed to making any modifications or improvements that we feel are necessary to improve the safety of the vehicle.

"While the NTSB investigation continues, work has been ongoing at Virgin Galactic to organize our work for the coming year. Our second spaceship is being built by our wholly-owned sister organization, The Spaceship Company (TSC), who along with Virgin Galactic, will be responsible for testing and operating the vehicle."
Virgin Galactic said that it will also start manufacturing its third SpaceShipTwo in 2015, "taking us further toward our vision of operating a fleet of vehicles".
In a recent blog post, Virgin founder Sir Richard Branson said he had considered dropping the space tourism venture following the crash.
"I found myself questioning seriously for the first time, whether in fact it was right to be backing the development of something that could result in such tragic circumstances. In short - was Virgin Galactic and everything it has stood for and dreamt of achieving, really worth it?

"I got a very firm answer to that question immediately when I landed in Mojave. From the designers, the builders, the engineers, the pilots and the whole community who passionately believed — and still believe — that truly opening space and making it accessible and safe is of vital importance to all our futures."
More than 700 customers have signed up to fly on the $250,000-a-seat craft when it finally launches to the public.