With her stunning red hair and striking looks we're not surprised to see Boris Becker's daughter Anna Ermakova has been snapped up by a modelling agency and is already strutting her stuff on the catwalk.
The 15-year-old, who has just signed to the Mega Modelling Agency, starred in German label Riani's Autumn/Winter 2015 show at Berlin Fashion Week on Tuesday and even managed to outshine a giant poodle (us neither).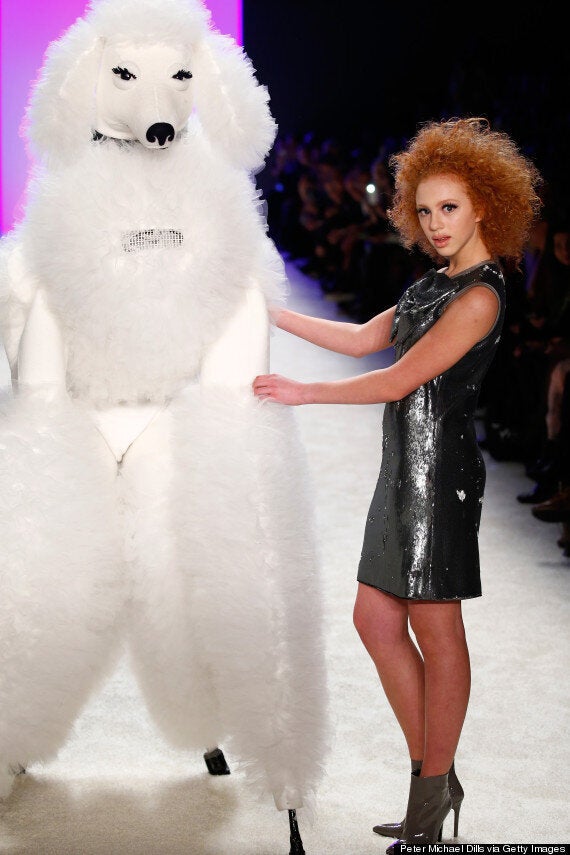 Anna Ermakova on the catwalk in Berlin
Anna is the result of the now infamous 'broom cupboard' romp between Boris and Russian model Angela Ermakova at London's Nobu restaurant back in 1999.
The liaison, which was apparently 'over in five seconds', cost the five-time Wimbledon champ is marriage to his then wife Barbara.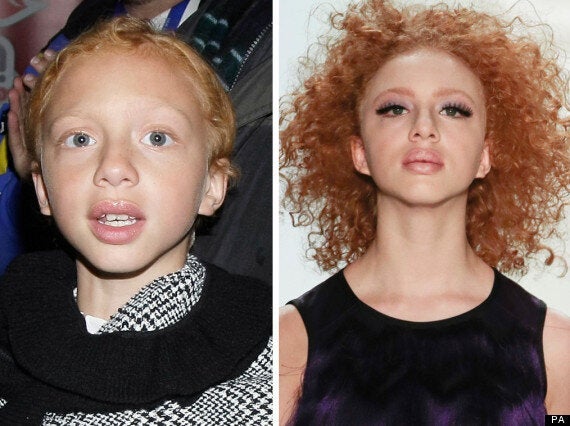 Anna Ermakova: Then and now
The tennis star has since revealed that the tryst actually happened on some stairs rather than in a cupboard.
"I don't know if a bathroom is a better place but it actually happened on the stairs between the bathrooms so there was no broom cupboard," he explained.
Boris also spoke of his 'guilt and shame' over the quickie which happened just after he announced his retirement from tennis.
He said: "I felt very guilty, ashamed. It was my last day of tennis, now I've cheated on my wife."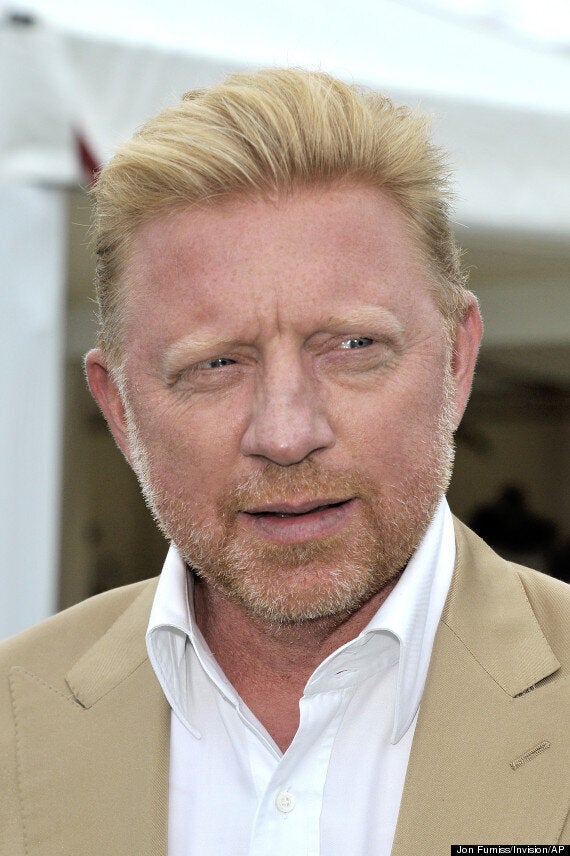 Despite the brief encounter costing him his marriage, he says he now loves the daughter who he initially doubted was his.
"I live and learn," he said. "It cost my marriage, it cost for the next couple of years my private life but having Anna is not a mistake anymore. I have a beautiful daughter. I love her very much."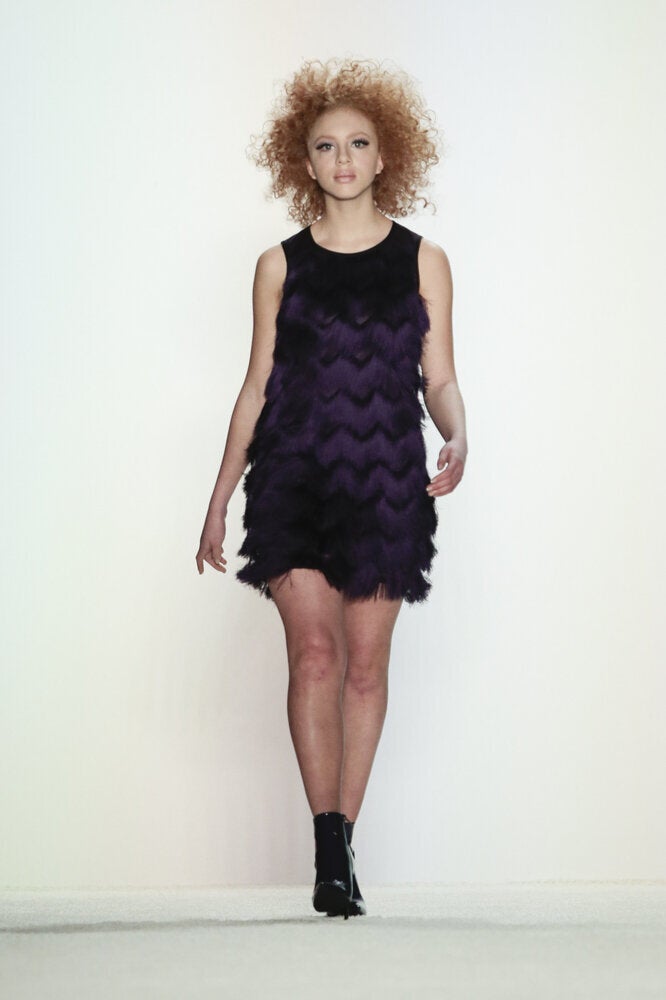 Anna Ermakova
Related