When an 11-year-old girl sent a love letter to a boy in her class asking if he liked her, she expected his response to go one of two ways.
In true primary school-style she even offered multiple choice answers with tick boxes - one for 'yes', another for 'no'.
But the clearly underestimated her would-be love interest, who preferred to pen an unexpectedly profound response.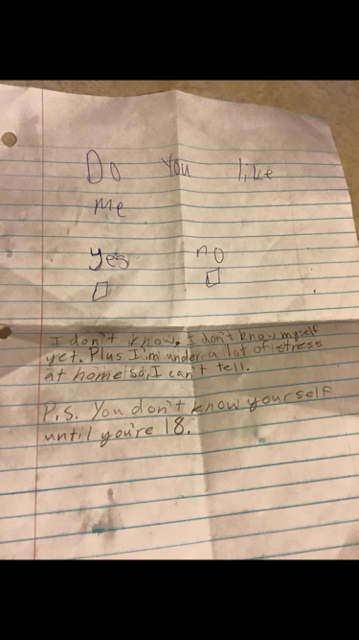 "I don't know. I don't know myself yet. Plus I'm under a lot of stress at home so, I can't tell.
"P.S. You don't know yourself until you're 18."
The note was uploaded to Reddit by Lindsrae, and we love it.
Related