Microsoft Holo Lens is on one level just the software giant's take on virtual reality - also being attempted by Facebook (via Oculus VR, which it purchased last year for $2 billion) and Sony (with Morpheus).
But while it does take the form of a headset with a screen and built-in head tracking, it's also a lot more interesting.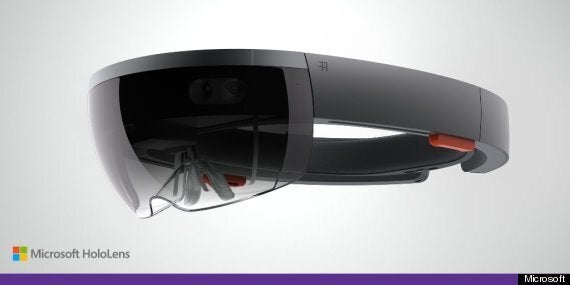 The Holo Lens is able to project holograms into real life, via the display, and overlay them onto objects and walls. With a built-in GPU and CPU, the headset is a self-contained computer, and is able to operate on its own. It runs using a software architecture Microsoft calls 'Windows Holographic' and it's now calling for developers to support it.
The potential for the tech - which is still early in development and only scheduled to be released "in the Windows 10 timeframe" - is enormous.
"We envisioned a world where technology could become more personal. Where it could adapt to the natural ways we communicate, learn, and create. The result is the world's most advanced holographic computing platform, enabled by Windows 10. Transform your world with holograms."
It also published this concept of a version of Minecraft - built into your living room.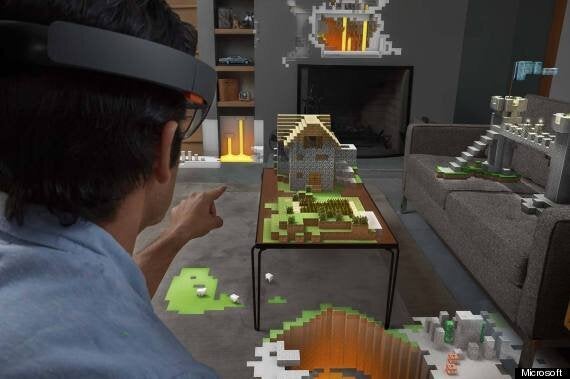 And it added that it has already collaborated with NASA on the idea - and its scientists are preparing to walk on the surface (no pun intended) of Mars using a version of the device:
"Scientists at NASA's Jet Propulsion Laboratory will soon be exploring Mars using holograms of Mars Rover images. They will work as if they can walk on the surface of Mars, an experience previously impossible. As a result, they will be able to learn at a faster pace than ever before."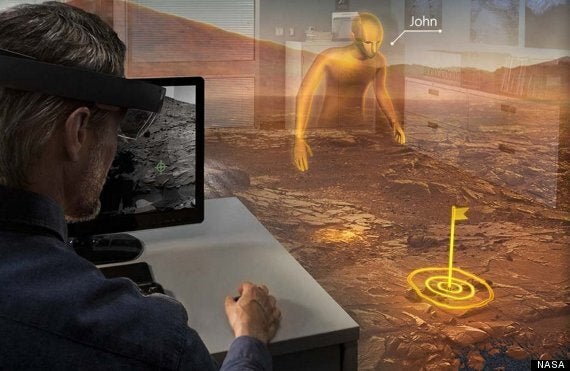 Microsoft also announced Surface Hub, an 84-inch touchscreen PC intended to take the place of a big screen television, a home PC and an entertainment centre.
It's also designed to form the centrepiece of a modern office. It's amazing and strange at once.
Analysts said the announcements were impressive - but that Windows 10 itself would be the backbone of the company, rather than its more visually exciting innovations.
"HoloLens is an entirely new platform for immersive, holographic virtual reality experiences. This will spark yet more excitement for the category but the true innovation it delivers will be determined by developer commitment in the months and years to come".
Geoff Blaber VP Research, Americas, CCS Insight, said:
"Today's official unveiling of Windows 10 is a defining moment for Nadella early in his tenure as CEO. The collaboration required to deliver HoloLens to market is an encouraging sign that he's breaking down the silos that slowed innovation and stalled execution in recent years."