Stephen Fry has given fans a look behind the scenes at his wedding to Elliott Spencer.
They've now shared some more photos from their big day, including this picture of them wearing matching "groom" badges.
Stephen also finally told us the one bit of wedding news we've all been dying to hear… yes, the wedding dinner did, indeed, include a nice cake, which they were photographed cutting together at home after the ceremony.
Didn't take Elliott long to change out of that suit, did it?
And they say romance is dead, eh?
"He has been very, very open about his battles with drugs and depression. Elliott seems to have given him the confidence to live his life again. It's great to have the old Stephen back."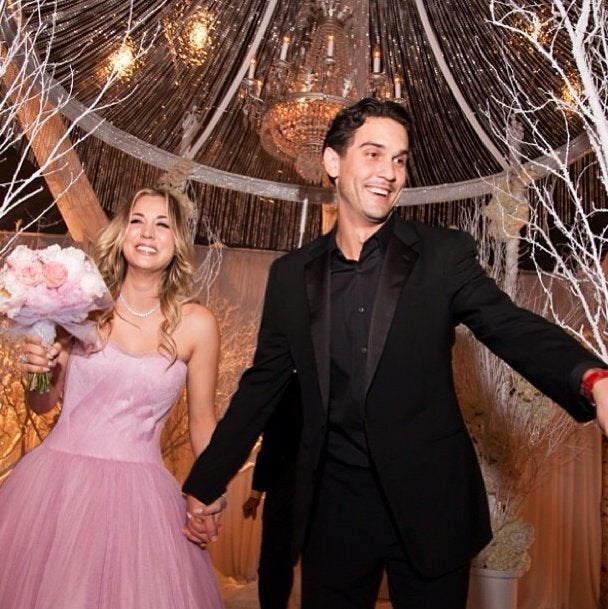 Celebrity Weddings Of 2014