Grace Gordon, 26, is the founder of her eponymous label, an independent women's accessories brand designed and made in Britain.
After graduating with a degree in philosophy, Grace moved to London to pursue a career in fashion and got a job as part of a global fashion retailer specialising in denim goods. From here Grace was able to further her interest in product development and grew passionate about British craftsmanship in particular.
When she rediscovered an old leather school satchel at the bottom of her wardrobe she knew this was the kind of product she wanted to create. In 2013 Grace launched her eponymous brand and now has a versatile collection of her own bags which she plans to develop this year.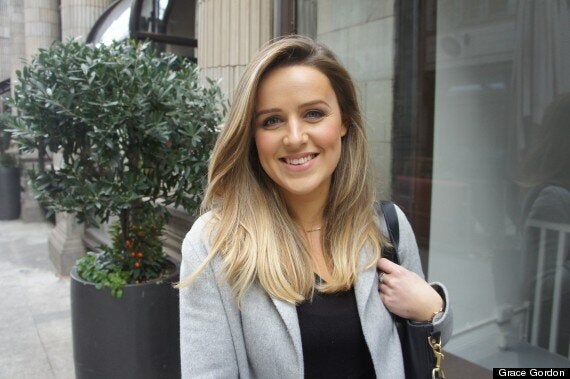 HuffPostUK caught up with Grace to find out how Grace Gordon came to be and what advice she has for future entrepreneurs.
What inspired you to launch Grace Gordon?
My trip to a Turkish development factory was a tipping point in my decision. I was walked through the process of making a pair of jeans and saw something that we take for granted turn into an art form. The difference in the way you connect with a product once you've seen someone at work is unbelievable.
I'd always intended to run my own company. I had a personal interest in the materials behind the garments so I looked into the kind of materials produced here in Britain. We have such a history of world class leather craft. Having worked in the Scandinavian market I decided I wanted to combine their appreciation of minimalism with a classic British aesthetic.
Was it daunting to move from denim to leather – a market you had less experience of?
It may seem an unusual move but it's all underpinned by a love of craftsmanship and material. I had obtained lots of transferable skills from my previous job and I could learn anything I didn't know already. I'm a very curious person so I enjoyed researching and learning about new things. I did find myself in 'is this a stupid question?' territory quite a lot at the beginning but I just had to swallow my pride and ask.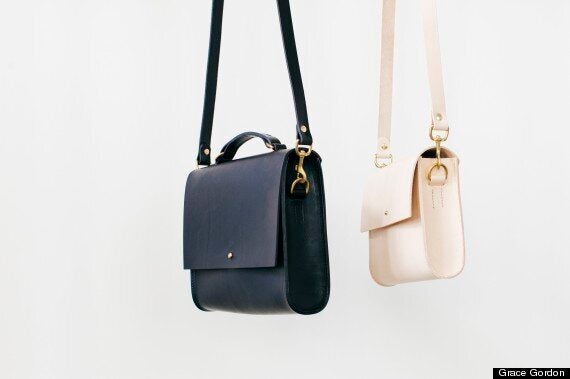 The "Lucy" bag, from Grace's latest collection
What steps did you take to get the business up and running?
I had saved up every penny of my wages in the months leading up to me handing in my notice and combined that with my savings as a starting point. I researched the business and visited manufacturers in my spare time, and then I approached Start Up Loans. After a few nerve wracking meetings I secured the money and paid for my first batch of bags to be made.
Social media provided a great platform to connect with people for help and advice and I also attended lots of networking events so I could meet people doing a similar thing. If you're running a business you'll need help in just about every sector from finance and legal aid to web design and packaging. You can never have too many people to call on.
How difficult was it getting started?
I think if anyone tells you it went smoothly they're lying! It was very difficult. My rent and living costs has to be generated from part-time work so I got evening and weekend jobs in offices. It was exhausting physically and emotionally but I've always liked a challenge so I found it all quite exciting.
If I could have done anything differently I would have learned about coding a lot earlier. It's very expensive to hire IT professionals but with a few late night sessions I taught myself the basics.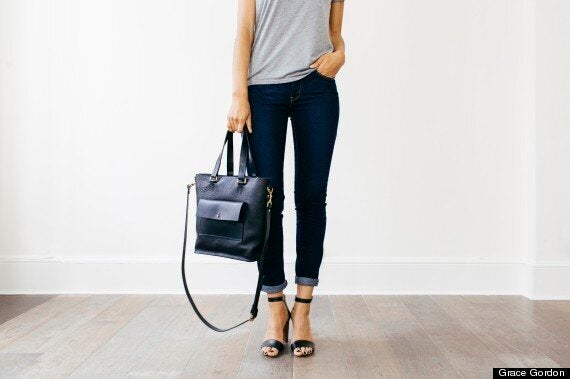 The "Eleanor" leather tote
What's the best thing about your job?
Being able to do justice to a truly wonderful material and create products people will have in their wardrobes forever. My stand out moment was seeing someone walk past Euston station wearing one of my bags. It was a very proud moment.
Paul Smith is a hero of mine. His genuine natty English eccentricity is combined with a brilliant business mind and I love that it shines through the brand.
What are the plans for Grace Gordon in 2015?
We have plans to develop the current range, introduce small goods and also design a men's capsule collection. At the moment our products are stocked in a shop called Triangle on Chatsworth Road in Hackney and I am currently in talks with other stores about increasing our wholesale reach. The collection will be appearing in some pop-ups over the summer!
Do you have any advice for young people who want to follow in your footsteps?
Work hard, do your research, have confidence and above all else maintain perspective. There are so many people out there waiting to help you get off the ground. Get in touch with UKTI and Start Up Loans for advice. The British Library also holds lots of free talks for entrepreneurs.
Make use of the internet but remember that there's no substitute for conversation. I make sure I'm down at our workshop and chatting to suppliers all the time. It's easy to make everything digital nowadays but the little nuggets of advice you get from people one to one can save you a lot of time and money.
Popular in the Community