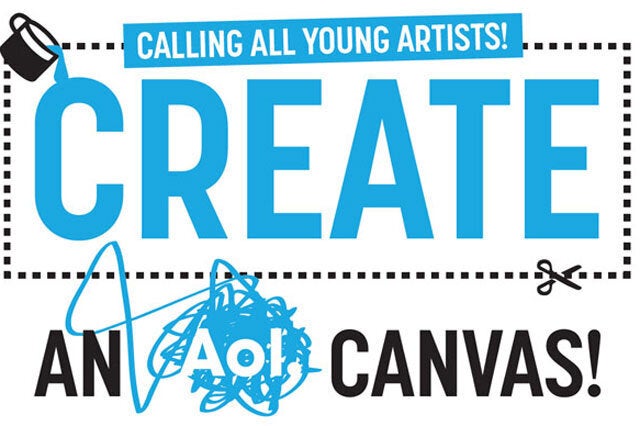 Create an AOL canvas andWIN tickets to We Day and a £1,000 school bursary!
Founded by 12-year-old Craig Kielburger, Free The Children are dedicated to empowering
young people through helping them make a difference to local and global causes.
We Act – their signature educational programme – equips young people with the necessary inspiration, support and leadership skills to go out and make a change.
Launching on 7th March 2014 at Wembley Arena, Free The Children are bringing the inaugural
This stadium-sized event brings together musicians and inspirational speakers to celebrate the changes young people are making.
You can win SIX tickets to We Day and a £1,000 bursary for your school by creating an AOL
At AOL we commission, curate and encourage talented young artists to create original works
of art for our company. Now it's your turn to show us your skills by drawing a picture you feel
represents our partnership with Free The Children, as we aim to enable young people to
be confident, lifelong active citizens in charitable causes. Get inspired at: aolartists.com
Post your drawing, along with your entry form to: Eve Novakovic, AOL, Shropshire House, 11-20
Capper Street, London, WC1E 6JA.
Alternatively, use your tablet to draw a canvas and send to: eve.novakovic@teamaol.com
Entries must be received by 24th January 2014. Entrants must be under the age of 16. For full terms and conditions, please refer to the entry form.
You can read more about Free the Children here on Parentdish.