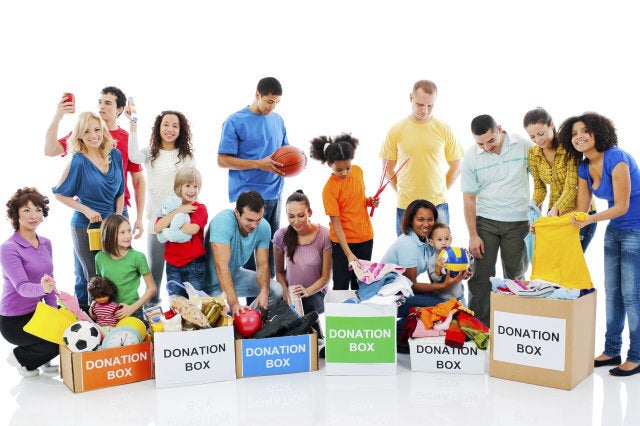 Life is busier than ever, and among the commitments of full-time jobs and school, it can be difficult to spend meaningful time together. But there are simple ways to connect as a family and inspire change in your home, your community and your world. It just starts with the little actions.
Volunteer together: Volunteering is the most meaningful way to connect as a family. What better way to bond than by working together to make a difference in the community?
Give together: Start a change jar to collect for important issues. If the issue is education, consider donating your full jar as part of Free The Children's We Create Change coin drive to provide education to children in developing communities. It may seem like a small action, but when everyone in your family and neighbourhood chips in, your change amounts to a global impact.
Be the change together: Take family challenges like a TV Turn-Off Week, Buy Nothing Week, or Once-a-Week Meat-Free Meals. Share your experiences and brainstorm ways to succeed together.
Sign-up: Mentor a team or lead a Scout or Girl Guide group in which your child is involved - share time and experiences, and get to know another side of your child's social life.
Do a good deed: With your child, help elderly neighbours with housework. Make sure to reflect together how you feel at the end of the task. More than likely, you will all be inspired.
Want to find more ways to connect as a family and give back? As an international charity and educational partner with an 18-year history of working with youth all over the world, Free The Children, among its many initiatives, provides educational resources for local and global issues to help you make a difference: From fun activities you can do at home to awareness and fundraising campaign.
Visit www.freethechildren.com. An initiative of Free The Children, We Day is a series of events that inspire and empower young people to be active local and global citizens. We Day UK makes its debut on March 7 at the Wembley Arena.