Prince George is soon to be joined by a sibling and Britain will no doubt be gripped once more by royal baby fever.
The Duchess of Cambridge is expected to deliver her second child in late April, thought the exact date has not yet been confirmed.
If the royal sprog makes an early entrance there is the chance it's birth could clash with the birthday of great-grandmother Queen Elizabeth II on April 21. (Bookmakers William Hill have odds of 21/1 of Kate giving birth on this date and 5/1 that the child, if female, will be named Elizabeth just like Nana.)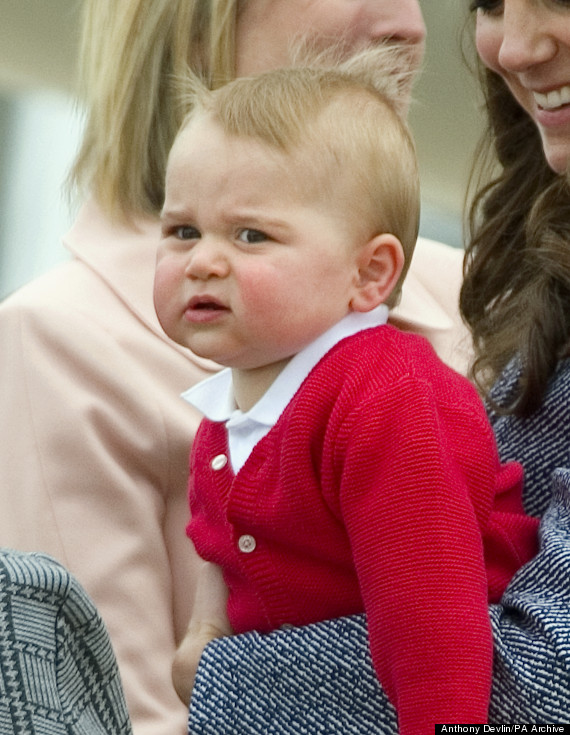 Not long til a second bundle of Royal joy!
Double celebrations could also be in order if it arrives on 29 April – which would be William and Kate's fourth wedding anniversary.
However, an overdue baby could see a clash with the country's general election on 7 May...
SEE ALSO: Why Is Everyone Betting The Royal Baby Will Be Named Charlotte?
There is no hint as yet as to whether the royal couple are expecting a boy or a girl but as of January 28, bookmakers William Hill and Coral were both offering 5/1 odds on the name Elizabeth, while Charlotte came in at 6/1 and 4/1.
Royal baby name odds courtesy of Coral (above) and William Hill, as of 28 January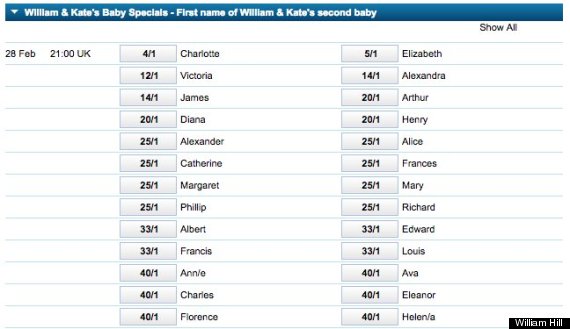 There are longer odds for Victoria and Alexandra, James, Arthur and Henry, with Diana - the Prince's late mother - in at 20/1.
There has been speculation that the 33-year-old is carrying twins – with some citing the fact the Duchess is experiencing severe morning sickness as proof - though a careful examination of the official statement from Kensington Palace specifies "a baby", not two.
Though the NHS states nausea and vomiting during pregnancy is more likely during multiple pregnancies, such as twins or triplets, it is also worth mentioning the Duchess suffered severe morning sickness while she was carrying Prince George too.
What we know about Royal Baby #2