There aren't many people who can claim to be a romance expert, but Tiffany Wright is one of them.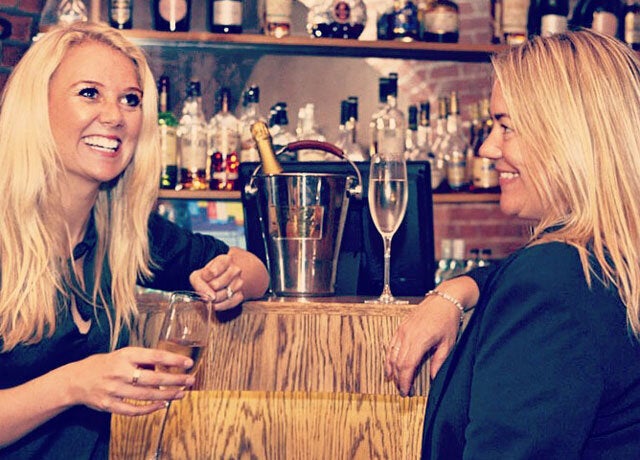 After creating the UK's first proposal company, Tiffany launched The One Romance - a planning service for all romantic experiences - with her sister Amanda. From organising a ballet flashmobproposal to setting up the most luxurious first date you'll ever see, she has arranged over 200 events throughout her career to date.
Unsurprisingly, this is not your average desk job. Tiffany takes us through a typical work day below...
7.30am - My alarm goes off and before I do anything else I check my emails. A lot of our clients are from overseas so I often wake to find my inbox full of people who need help arranging a marriage proposal or planning a wedding anniversary surprise.
8.30am – I head over to our office to meet with my business partner and sister Amanda. We'll sit down (usually with a Starbucks coffee and croissant) to go through the days schedule. I tend to be the creative one of the pair, so it's often my job to come up with all lovely romantic ideas -And yes, I do get carried away! Amanda is the one who pulls everything together so she books singers, finds out where we can hire fake snow, and calls around to find out the cost hire a private island for the day (we did this for a first date!)
10.00am – We both head over to Soho House to meet with a new client who wants to propose to his girlfriend. Every proposal we arrange is unique and personalsied to the couple so we start by asking him lot of questions about his girlfriend, her likes/dislikes and their favourite memories. Quite often men bring photos to show us too so we can get a real sense of what they are like as a couple. Amanda and I will then brainstorm proposal ideas and be ready to pitch these to him three days later.
11.30am - We have a Skype call with someone in Dubai who wants to arrange a wedding anniversary surprise involving a camel, hot air balloon and Aladdin's cave. I'm always in awe at how much Skype works for our business as it means we can always be in touch with clients no matter where they are in the world. As we chat, I bring up Pinterest and start looking for inspiration for an Aladdin-themed surprise. I'm tempted to set up a stunning luxury tent and to fill it with strong colours, materials, lamps and flickering candles, so I jot the idea down. Amanda is meanwhile googling 'camels who will behave.'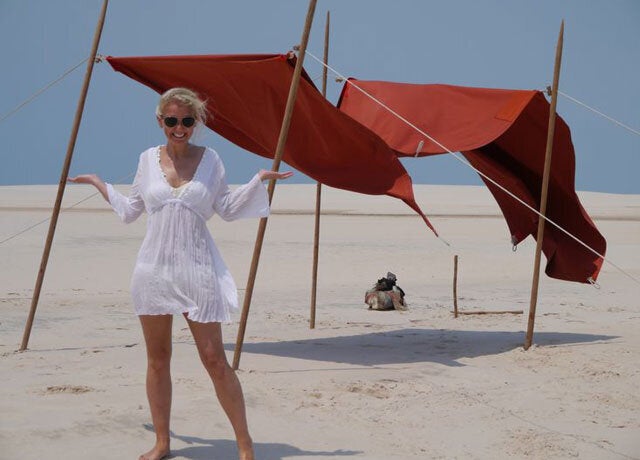 1pm - We head over to Claridges for our next meeting with a client who we are helping plan an amazing date for his girlfriend. They have been together two years and he wanted to do something "to show her how much he cares" as he claims he is usually "rubbish at romance." This is our second meeting so we have already found out all we can about his relationship and now it is time to pitch our ideas to him. We always create moodboards full of photos and inspiration to help him picture what we are trying to achieve. This date idea involves his girlfriend's bucket list, so we have included as much of it as we can into the idea: a private island, a burlesque performance and a ride in a Bentley. Thankfully, the client is over the moon with our ideas and gives us permission to start planning it.
2.00pm - A quick lunch. We tend to just grab and go (unless we have a lunch meeting) as there is always so much to do!
2.30pm - Amanda and I split up for a couple of hours whilst I head to a prop shop in west London and Amanda visits some locations for a proposal we are arranging. I love visiting the prop houses. You are surrounded by so many wonderful and exotic things – it really gets my creative juices going! Today I pick out a life sized (and very realistic) looking lion for a safari-themed proposal we are arranging, and make notes of some other fabulous props that could work in any upcoming romantic events – a fairy light strewn alpine backdrop, some Great Gatsby-themed crockery and a couple of vintage looking travel cases. Amanda is over in East London looking at potential unique venues for a date – a bar on top of a car park and old London underground tube carriage (perfect for a proposal we are arranging for a couple who met on the tube) and an old country house with a maze and gardens to die for.
5.00pm - We both meet up again in North London in the middle of a park to do a run through of a romantic event we have happening tomorrow. The client in question is a guy who wants to propose to his girlfriend. However it's not the proposal we are arranging. He contacted us because he wants to ask his girlfriend's parents permission to marry her in unique way. We have decided the best way to do this is by a surprise walk through the woods with her parents. As they walk they will stumble across wooden signs on the trees that say things like "I have loved your daughter for 2066 days" and "I promise to make her smile every day." The final sign will of course say "Please can I marry your daughter?" Amanda and I take out the signs and work out where they would be best placed in the woods, before meeting with our client to do a rehearsal run through.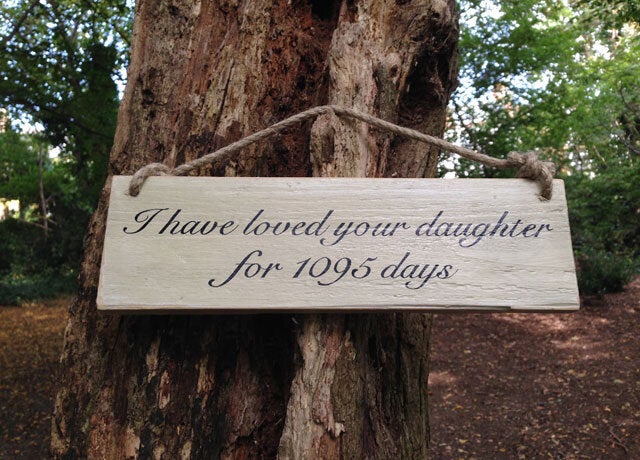 6.30pm - We dash over to Harvey Nichols to meet a client who is using our 'romance concierge' service. This is when he help people (usually men) shop for romantic gifts for their other halves. We spend a couple of hours walking around the shop and selecting gifts we think his wife would like for her upcoming birthday. Armed with the gifts we have selected we head back to the office to package it all up beautifully for her.
8pm - Our mobile flashes with a text message from a client who has just proposed and got a 'yes!' We decide to go and have a celebratory glass of champagne.
Sucker for romance? Watch this...