Who doesn't love a celebration filled with fun, festivities and food? Not to mention dancing lions and dragons? Get ready to don your favourite red clothes and embrace Chinese New Year 2015 across the UK.
Chinese New Year is the longest and most important of the traditional Chinese holidays and officially kicks off on 19 February. Traditionally, celebrations last 15 days with families preparing by cooking food, buying gifts and cleaning house well in advance.
2015 marks the Year of the Sheep - according to the Chinese zodiac, those born in the Year of the Sheep are thought to be gentle, calm, kind, creative and honest. Celebrities born in the Year of the Sheep include Sistine Chapel painter Michelangelo, Mark Twain, Nicole Kidman and Julia Roberts.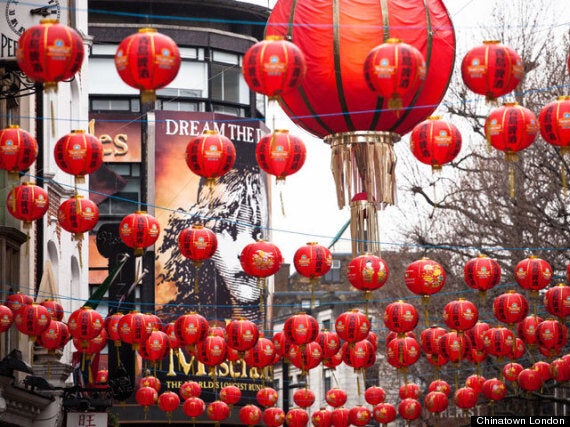 If you're looking to celebrate Chinese New Year this year, there are plenty of parades, dancing dragons and fabulous activities around the country for you to get involved with.
Fun fact: Liverpool's Chinatown is the first established chinatown in Europe, and the city's 15m high ceremonial arch featuring 200 dragons is the largest Chinese arch outside of China.
Get involved in the celebrations by whipping up a Chinese New Year meal at home, with dishes full of symbolic meaning (noodles to signify a long life, spring rolls to bring wealth and prosperity, citrus fruits for luck) and head out to your local city centre for a range of events throughout the Chinese New Year period.
Whether you're looking for a street party with plenty of entertainment (acrobatics, traditional dances, drum shows), martial arts displays, evening fireworks or want a family-friendly way to introduce your children to Chinese New Year through arts and crafts (paper lantern making or Chinese brush painting), there's an activity to suit everybody, no matter their age.
Click through the slideshow below for our top picks of six cities who do the best Chinese New Year celebrations in the UK.